Autobiography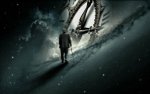 We disembowelled my Grandad's house after he died. One minute in 1985 his house was like it had always been. Model kits of the Cutty Sark and HMS...
Log in to post comments
218 reads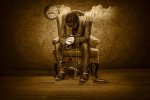 1. Aart When I was young I knew my Grandad was different. I knew this because he wasn't like my other Grandad, or most people I knew. For one, he...
Log in to post comments
136 reads
My grandad's house – I went there so many times in real life and so many times in my dreams. Then it was remarkable, that pebble dashed ex-council...
Log in to post comments
164 reads