Discombobulation : PutinTimes Thoughts From Alfred N.Muggins
Image: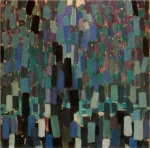 Wed, 04 May 2022
c.8/4/22
Methinks this particular revelation from the time when I was looking after Henry VIII's throne for him, when he was away, might well prove suitable as a punishment or reeducation for the eminent Dictator Putin of current times. (I will still not reveal exactly what it entails, but you may use your own imaginations!)
18/2/21
Discombobulation – a new torture devised by King Henry VIII (Alfred the Great II). Thankfully he, coming from the more humane, and some would call them soft times of the distant future, never put this particular one into practice, for which his conscience is eternally grateful, and he still Has a hope in hell, of getting into heaven still as a result. He has opted not to reveal what this awful torture would have actually consisted of, because he does not wish any of his erstwhile subjects to know about it now that he has magnanimously cast it aside. ( and he certainly and surely does not wish any of his fans in the 21st Century to know what it was because it would have been ridiculously and extrementally, and excruciatingly Un Politically Correct, and would have caused him great shame and eternal punishment in the 21st century, particularly from the many adherents of the PC religion, and others also, without a doubt. They would all have had his guts for garters for even thinking about it.