The.......Part Three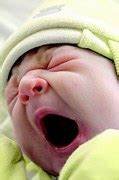 Thu, 06 Oct 2022
Today was the day, day one of the competition, and like I have been here before, I desperately wanted to fall asleep, to get my quota of sleep in. It reminded me of the day before my exams, both at school and university and the day before my driving test and my wedding day. I was just too excited to sleep! I don't even know if I had flaming three hours! I am sure there would be many in the one hundred of us who too would have struggled to get off to sleep, but there would be some lucky few who would have slept like a baby, but for those who slept well and long, they are the ones who might just 'suffer' later.
After nine very long hours, the gentle vibrating of the bed went off. It was a welcoming feeling, for when I am at home, the thought of been wide awake and in bed, in the morning makes no sense to me. It seems like a waste, of time, as my mind is racing with things to do and get done, so I might as well get up and do them. For me it's a good and natural thing, so I use it to my advantage.
I came out of the bedroom everything I had on was gray, slippers, pyjamas and dressing gown. I went and had a shower, mind still racing, thinking, wondering, nervous, trying not to panic, for there was nothing to panic about. After a shower I got dressed, I have only bought linen clothing to wear, so that I would be cool and not too hot. I was hungry and went in for my breakfast I was in the dining room number four. This is the room that I would be eating in for the next seven days and with the same ten people.
The fish and rice were nice, I would be having the same exact thing for lunch and dinner. After breakfast I went into the prayer/meditation room. I took my notepad and pen with me. At home, the cats, would have made sure nothing else was first, just them, then there was the routine of home life, that wasn't there, when I was single. When I was single, it was just me, myself and I. With my cup of tea, at the start of the day I would, sit in my favourite chair, write my diary and then read my Bible and listen to my favourite music. Then I would get ready for work, music being the main part of my whole life. Life was great then, only I didn't realize it. As someone famously said, "Youth is wasted on the young."
When I got married, things would change, starting with the music! Paul didn't like my music; I was still able to do my diary and read the Bible. Then all the animals came along, and then our two children, very slowly, I was pushed out. I was last! Everyone came first. I tried to be superwoman, but I wasn't. I still got up very early, between 04.30am to 05.30am any time after that, was late! I got a lot done, but now it would be the cats, the dogs, the cat litters, then the kids, getting them ready for school was a challenge, then it was the after-school activities, before I knew it, time flew by!
So, going straight into the prayer/meditation room was like golden, quality time for Me. I saw that my favourite sofa was there, the one like a giant marshmallow if you have seen the English advert called Loaf, with the pink sofa, this is what this fabulous sofa was like, it was just right up my street. I loved it. I wrote my diary, the simple act of just doing that, was bliss, catching up, unhurried, I felt alive and fresh, there was SO much to write, it was great. I zoned out, like it was just me in the room, writing, writing, writing, I was in my element. Then when I was satisfied, that I had written down all that I wanted to, then I opened up the Bible and quietly started to read it in my head, it was fabulous. I read Psalm Chapter 121. Then after I had read the same Chapter three times as there is only a few verses, I shut my eyes, so as not to see anyone else in the room, but tomorrow might be the last time I choose to close my eyes, even though it was morning, I hope. After what seemed a beautiful time, I heard the gong go.
We all made our way to the great hall. Lucy was there, one of the organisers, she looked as fresh as a daisy. She made me feel at ease. Lucy said, "Welcome all, lovely to see you I trust you are rested." She didn't mess about, she went on to tell us, "The Sleep Competition is about to officially start, here are some details." You could hear a pin drop, as she continued, "You will be given easy mind tests to do each day or night, it will be, easy visual things, and the quizzes, or games will be minimum of one hundred at a time, so some might be dot to dot, easy crosswords, word search and spot the difference, just to mention a few." I thought, well that sounds doable, I was glad it would be nothing like maths, or in English active/passive voices, where I would definitely struggle. I felt like I was still on a par with the others. Lucy finished off by saying, "Some sessions can be up to twelve hours." Now that didn't sound doable, at all!
We had laptops, if it was ever too much for our eyes, then there were the paper versions, that we could write on, but the majority of the time it would be on the laptops. That would certainly be draining on the mind and the eyes.
We all had letters from our doctors to show we were in good health and that we were not colour blind.
My favourite out of all that was mentioned was, spot the difference, that is one of my all-time favourites, so I did those first, if I got tired in the days ahead, I might leave that till last, and do the others first.
Next to the laptop, today was a plain envelope inside it was a coloured picture card, it was about seven inches wide by six inches high, I knew what it was, it is called magic eye, so putting the picture with my nose almost touching it, I slowly pulled my hands away and saw nothing, I tried again, still no picture appeared. I knew I was good at seeing those hidden pictures, so I wasn't too worried, undeterried I held it up to my face again, and very slowly moved the card away from my face, and there it was. These clever, ultimate mind games pictures, used to scare me when I was a teenager, and it wasn't until I was in my forties, in Specsavers, where they had one in the free magazine, that I finally overcame my fear of them. For I like to be in control, at all times, and for me, it was the not knowing what I was going to see, unexpectedly scared me. The picture I had first seen in the free Specsavers magazine was a goalkeeper saving the ball. After that nice experience, I had bought a book, of magic eye, but the strangest thing was, it was only Meghan and I who could see the pictures appear, Paul and Daniel they saw nothing, for them it just would not work. Here I was now, enjoying looking at the beautiful cherry blossom trees! It was a sight to behold. I wrote on the space below what the picture was and my name and put it back inside the envelope. That was one task down. I then turned my attention to the tasks on the laptop, knowing each one completed was another step to getting the job done.
Later on in bed, I was glad to have survived the first day. I was tired, I didn't know the real time, for the lights never went out, and I didn't know if it was day or night. The gentle vibrating of the bed went off, I got up, went and had a lovely shower. I went into the prayer/meditation room, today however, the time in there seemed much shorter than yesterday, before the buzzer went off for breakfast.
I just had to do what I was told and when. If I did that, hopefully all will be OK. The following day, was noticeably shorter in the prayer/meditation room. In our dining room, there was now only seven of us left, James, Kate and Martin had gone! We didn't even get a chance to say, "Goodbye." Things were getting serious, I had to try and keep up with the days, but how could I be sure, that each time I was in the prayer/meditation room was actually a twenty-four-hour gap, what if it wasn't? What if it was twelve hours and then I was back in bed, or twenty-eight hours? None of us knew, for we did discuss it at meal times.
The good thing about this competition was, it wasn't a voting thing. Yes, we were been filmed, but no one outside could decide who stayed or go by voting, they simply watched and listened to us. The only time we were not filmed, was when we were in the loo, showers, or prayer/meditation room. The people of Japan they were watching us, and knew what time of the day or night it was, and why those others went.
As I went to bed, I thought, tomorrow is another day. I was glad to still be in the competition.