'Like Alexander ******* Voss' (2 of 2)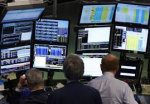 Fri, 30 Oct 2015
We are three partners at my new firm and I agreed to be in charge of Operations and IT security when we set up. We have these contractors. I get one of the IT guys to come in that afternoon. I say I know security is top-notch but would it still be possible for someone to hack our system. Just to look at some files, say emails. Nothing sensitive. Would it be the same if we were a big firm? Would security be any tighter? Could the person be traced? What would we do if we caught them? 
There is no such thing as complete security, he says. Anything is a target no matter how big you are. Larger may even mean easier for the invader. Just a matter of minimising the risk. Make your data more secure than others, make it less worth stealing on a risk/reward basis. Don't leave your mobile phone on the passenger seat at night. Let the thieves find another target. 
Then I tell him, actually it's not about our systems. I'll come clean. Someone I used to know is harassing me. Spreading rumours. I need help. Need to see what he's been saying. I've exhausted all other choices. What if I wanted to access to some of his files? He used to work for a bank in London. I tell him what they are. Bloomberg chats. The bank saves them all, don't they? 
The guy's demeanour suddenly changes. No, it would not be possible to do that. He is adamant. Initially I don't get it. I say: but surely there are people who can do this thing. I don't want to say the word 'hacker'. There must be a market for it. Suddenly he has to go. I seem to have said the wrong thing.
How will I be able to clear my conscience if I don't see all the chats?
Next morning, just as I'm about to call the IT guy to clear the air, I find a hand-delivered envelope on my desk. Inside is just this business card but instead of a normal business card with contact details on it, there is nothing but the word: 'K1EPP'. No address, no number, no company. 
I get it. No one can openly declare they're a hacker or say they know someone who is. They have to remain anonymous. They're going to contact me directly on my computer. 'K1EPP' is the password.
When I logon to my system, the screen looks exactly as it always does, except there's a box you get when you're registering an account for something, like those ones you get for added security to prove you're not an automated system trying to hack into something. It says 'please enter the symbols as you see them on the screen', except there are no symbols. I enter 'K1EPP' and press enter. A new box appears with a red button below it. I click. 
A chat box appears. 
'Please type name of person concerned and bank employed and if necessary to identify, position held.'
I type his name, Bank C. I feel like I am betraying us both, but it's something I have to do.
When I check my personal account two days later, I see a transfer has been made for £25,000 but there is no beneficiary name.
Within an hour I have the files on my computer, accessed through a link in the chat box. When I click they open up in my web browser. I see chats going back all the way to 2010 just as they appear in Instant Bloomberg, same font, same time stamp, same [Exited] and [Entered] stamp. I see the chats between me and Weiss. I see the Zurich chat. 
I can't do a global search so I have to search each chat for my name or anything that identifies me.
Clearly Weiss has not confined his gossiping to Bhatty. My name is mentioned in chats with four other people, one name I haven't even heard of.
Nothing so far, just my stories.
The Portobello Road one where the barmaid comes back to mine after her afternoon shift. Bhatty is with me at the time. Weiss and Bhatty again:
She just walked out with him?
Yes mate.. saw it with my own eyes
So you stayed there… and he left with her
Pretty much..
You weren't pissed off at all??
What can you do… he goes off to talk at the side of the bar..Chatting for about 10 minutes.. comes back taps me on the arm … awkward smile...sorry he's got to go. She looked really embarrassed
Don't blame her…
Well yeah
How do you know they went back to his?
What he told me
Jesus…
I know
When I'm on flat viewings with this blonde agent, Sandra something. Really sexy. I was looking to buy for investment in Berlin. 
Already heard…
Hunty?
from Hunty yes
Haha..it's going round
He told me he was in Germany. 
Got into property..and Berlinese birds..
IS there any explanation?
?
Or is it just 'gotta BJ from an estate agent'
So an hour outside Berlin he says and on the way there he says they were talking about sex
Right
Weirdest thing she'd done sexually? She says like a threesome
Whats like a threesome
Ok, so she was probably embellishing
Haha – I had like a threesome the other day
Like a threesome..
Threesome is such a cliche
But he says, never given a BJ in a car?
She said not whilst  driving…
Hahaaha.. I see
SO they stop at this service station
No girl is ever going to do that.
Pure Voss
You actually believe this..im just checking
Yes!
I can't even bring myself to ask him the details.. it's just embarrassing
The pool episode. Weiss and Bhatty again:
With who..
Two polish girls and their mate
A guy mate?
Yep
Ugggh..Where from?
Poland?
I mean where did he find them other than the internet
Some club he said…they just walked straight in there drunk
Like people aren't just going to come up and see them… Like they wouldn't be heard…Like there wouldn't be an alarm or security.
Apparently there wasn't
They'd lock the door..how come the door wasn't locked?
No idea mate..call them and ask
That swimming pool story was basically an orgy on the rooftop of the Grand Hyatt in Berlin.
If he always expects it to be difficult, well that's what he's going to get. No surprise he's had so much trouble with women.
                    *
I'm looking in chronological order. We get to Cassandra. Half-Vietnamese, half-Swiss. Supersharp, a match for him, also works for Bank C in equity sales. Different office in Canary Wharf. Meet at a big work do. He takes her to Yauatcha, on a Tuesday night. He says they have a good time, she's easy to talk to. They kiss but nothing else. He wants to take it slowly. 
But the day after he's still moaning that he doesn't get girls who are attractive enough for him. He's not looking for models, just women he's attracted to. Should he force himself to fancy someone he doesn't?
If only I was 6' 6'' built like some sex machine.
What do people do when they're not God's Gift like Alexander Fucking Voss?
He barely actually mentions Cassandra, not in a good light anyway: 
Body ok, could be a lot slimmer around the bottom, but pretty face, really pretty
I suppose that's vaguely positive but for someone you end up marrying I certainly wouldn't want her to get hold of a copy of the chat. Or any of the chats for that matter. 
Bhatty asks if he thinks it will last:
Like I said, she's not ideal lookswise. I know I bang on about it, but I'm not blown away by her. I enjoy being with her though, talking...it's kind of comforting I don't know why
Sorry, but you can't be any more ambivalent.
They continue dating but really protractedly. Once a week if that. Then the clanger. Ex but not ex living in New York. Why she's been aloof. Never been together in a conventional way but he still thinks they will be. Does not want to lead him on. Doesn't want it to be a massive let-down for him. Feels super guilty, can't bring herself to tell him. They're really close, have this bond, blah blah blah. Unclear exactly what the connection consists of. Talk every day. Putting pressure on her to move to New York. Hasn't told him about Weiss but she's worried that if she does, it will really hurt him and destroy the relationship they have. 
She needs time to think it through.
Obviously a big ruse, she just wants him to show commitment. Could be something with this guy in New York but to move on she's saying to Weiss he has to man up and show he cares. 
So I tell him to buy flowers. He needs to treat her, lavish attention on her. I genuinely don't want him to screw it up. To Bhatty:
Voss told me to buy her five red roses??? Hes still living in 1800's? They should do a magazine article on him.
Luckily he did. Phantom New York guy disappears into the ether as quickly as he appears, but check the amount of disbelief he expresses at her reaction to the flowers.
She morphed into a different person I cannot explain. It was like I was a hero.. suddenly in awe of me. Physically all over me. I just don't get it, just because of roses? How sappy is that?
Bhatty says:
…never underestimate knight on white charger effect
In fairness, he does thank me, but he says she jumps into bed with him that night.
I wasn't even thinking about sex. 
Any good?
Come on!!
They did not have sex that night, I know that much.
That's my first random act of generosity.
Here's the second. She decides she wants to go on holiday with a friend since he's going to be going to Vegas in May. Doesn't want to feel left out. Weiss gets worried. I think he'd prefer to cancel just so she doesn't have to go on holiday, just so he can be possessive and jealous.
He and Bhatty have this utterly ridiculous conversation about fidelity. He's going to Vegas with the boys, therefore opportunities, she's going away with two girlfriends. They're at that stage where it's all a bit up in the air (meaning he can't quite bring himself to attach ball and chain). Weiss plays it nonchalant. Sleeping with someone is fine because if you agree that you'll be faithful each person will have figured out that the other will break the agreement therefore making it perfectly ok/optimal for you to go ahead. This was his trader/game theory stuff making an appearance. The upshot is you know something might have happened but you ignore it and don't ask questions.
I think he also thought that she would never do anything so he had a free pass.
He tries to claim later that I only went to Crete because I knew Cassandra was going. What bullshit. Is he saying I expected to bump into her even though I didn't know at all where in Crete she was going? I booked first anyway. Here's where I tell him about the deal I get on the hotel. In Crete. I am going with my girlfriend. FFS.
Also Crete?
Huh?
Cassandra's going
Oh yeh.. you said
Still don't want to come to Vegas?
Nah..
Sure?? Theres still space 
Nah, I've booked anyway. Going on Monday
Us too
Not a major fan of the whole lads holiday thing
know what you mean. So where are you going?
The main place called Agios something..this place [weblink] .. only EUR 165 a night. Great deal
With this girl?
Brazilian 
Marcella??
No, she was ages ago.. told you
I know..Another one? Who?
You don't know her..met only met ten days ago
So I guess I'll see you when you get back
Sure lets aim for lunch
Finally see you in the flesh
Haha..
Have a great time, don't do anything I wouldn't
You too
At the last moment, the Brazilian girl backs out. I almost don't go but it's all booked and paid for.
                    ͋
I get this electric shock when I see her. Cassandra. Real chemistry, thump. She looks at me like she knows me but I honestly have no idea who she is. It doesn't dawn on me. She couldn't have known me. Unless Weiss showed her a picture. 
She's all over me, little flirty touches, complimenting my dress sense, says I have a really manly voice. Where are her friends? Shopping then dinner. It's as if she's made a decision in advance, like it's a game. I keep my distance. Michael Weiss is in Vegas doing what he said he wouldn't do, and Cassandra Vong is aggressively flirting.
I don't get it. Weiss has told her about this place but hasn't told me he told her. Does he actually want me to keep an eye on her? He wouldn't do something as weird as that surely. She says Weiss sent her the link. Did I think it was a coincidence? He told her he'd told me I was coming.
But he didn't. That is the absolute truth. 
I say I'm going to call him right now. We're kind of laughing about it but me through gritted teeth. We're sharing a bottle of red wine in the afternoon. She says he'll be asleep. True because it was 9 in the morning their time. So I'll wake him up if necessary. Then she says he didn't take his phone. First he's asleep, then he didn't take his phone. Doesn't want to be bothered. How would they keep in contact then? She can call the hotel direct but it's only 6 nights. I decide not to bother him in the end.
But how could I possibly have forgotten?
                    *
Michael Weiss and I did not lose contact. We fell out. He insists he didn't tell Cassandra where I was staying. Why wouldn't he? Something you'd mention, at least in passing. Says he didn't get round to it. How could I have known where Cassandra was going before she even knew herself? Why would I do that? What did I intend to do with her? He didn't trust me? No answer. But it seemed like he was telling the truth, he was so insistent. So how did she actually know? 
Then just after I got back from that holiday they started the investigation. The worst timing. We were supposed to have been rigging the markets left right and centre. Manipulating the strike price. If only it were that easy. A few people already targeted. Bank C told Weiss they'd be looking through all his chats. Nothing major, just what the law firm had advised. He was a fringe figure. Suspended until further notice. He'd get a good package, decent reference, he understood of course they couldn't keep him on. Belt and braces. There were a few names. I wasn't part of it, I just happened to be a participant.
Somehow he got it into his head that I'd caused it all. I'd prompted him, led him on with certain 'what if' questions. Lost him job, career, reputation. I hadn't forced him to devise his 'scenarios'. He was going to sue the bank and wanted legal advice himself. He never mentioned Cassandra but I know that's the real issue. So jealous of all my other flings as you can see. He won't be prosecuted. He didn't actually do anything. He didn't go through with anything, at least as far as I'm aware.
He kept threatening to incriminate me, threatened to call my Head of Desk and tell him. Tell him what? 
'You need to own up to being part of this. For your own good.'
I am truly sorry he was made redundant. That is a really harsh thing. I wish I could get him his job back. He'll get something else, he's too good not to. But what good will it do if I claim responsibility? They are not interested in what I have to say.
I told him to reassure him. I said that if he thought for one moment something happened then I could swear on my mother's life. He brushed it off. His holiday hypothesis had worked against him. Bottom line, you don't know what someone's doing when you're not there with them. He was never going to believe me whatever I said. No way of proving it. 
Anyway if it wasn't for me, they probably wouldn't be together in the first place.
So that's why he got in contact, not a mistake. I'm still on his radar, he's still got the chats, he's still talking to all the guys. Wants me to know he knows what I'm up to, that he hasn't forgotten me. A perverse way to say hello. He wants me to come back to him. Pride is often such a barrier. Yes, that can be the only explanation for the sending of that story.
I'll carry on looking through these chats but there's nothing he can tell anyone. Nothing.
                        *
When I look at his profile picture now on Facebook, I am happy for him. He looks settled and manly. His goatee seems to have grown out. He is seated. The boy is perhaps 7 months old and rests belly down on his lap, head raised looking up at the camera, leaning against Michael's left arm which is gripped round his shoulder for support. I can almost imagine this to be my baby. There is something so tender in the strength, something so certain and unaggressive. I want to be able to tell him how I feel, how beautiful it is. He deserves it and I'm not sure if I ever will. I have this abstract thought when I look at him: 'All he ever did was to try his best'. And I realise that's all I ever do too. So I think, why not be a little bit more forgiving?