Ticking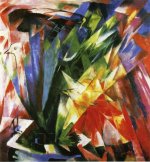 Sat, 23 May 2020
The owner of the restaurant, Pete, fired Darren for arguing with a customer. Darren was adamant he did nothing wrong. The customer was smarmy as fuck. Jenny was waitressing and the bloke was pissed up and said, "Do you work out lots? You've got a great figure." And Jenny was like, "No, I hate going to the gym." The bloke kept on, saying, "You could have fooled me. You look like you work out a lot. Do you go running? I did the Berlin marathon last year in 3 hours and twenty minutes."
Jenny went up to the hotplate where Darren was grilling food. "You see him on the table there?" she said.
"Where?"
"By the window, with his three mates."
"Blond hair?"
"No, brown."
"In the overly ironed shirt?"
"He's a fucking bellend. I swear I'm going to punch his lights out by the end of the night if he doesn't shut his gob."
"What's he saying?"
Jenny told him about the smarmy comments. He marked the Thomas Pink twat going to the buffet bar and using the tongs to fill a bowl with food and then a spoon to add sauce.
"I'd like the beef medium rare," said Thomas.
"Doesn't work like that," Darren replied, wiping grease off his hands and forearms with a long cloth tucked into the side of his jeans.
"But that's what I want."
"Look at the meat. It's sliced too thin. It's either cooked or uncooked. There's no in-between."
Being completely honest, Darren was in a mood regardless. Living with Anne was a drag. She was into meditation and crystals and she wouldn't let him listen to the football on the radio. He was frustrated by having to stay at her place with nowhere else to go, no money, no nothing except having to cook fake oriental food for fuck all wages for Thomas Pink fuckers.
Darren took the bowl, poured it onto the hotplate and moved his hand to avoid the pillar of steam. In his first ever shift, he'd left his hand too long over the plate and the steam had burned the skin off like soft fruit.
"You like Jenny, then?"
"Excuse me?"
"Jenny, the girl who took your drinks order, you like her?"
"Pretty girl."
Darren clocked the ring and said, "You're married."
"Fifteen years. Two daughters."
"But you're flirting with an undergraduate waitress anyway?"
"I wasn't flirting," he said, firmly. "It's called being friendly."
Darren was ticking. It'd been the same since Anne had knocked him back for sex first thing and said she only wanted to cuddle instead. She wasn't in the mood. Didn't feel like it. Stop. Enough. Tick tock. Fucking cuddle. Leave it out. Look at my hard on. Tick tock. Walking to work in the evening gave him the arse. Everybody dressed up to go out. Have fun. Spend their wages on a night out. Tick, tock, tick. And here's muggings, heading to a fucking stupid novelty restaurant to serve up bollocks stir-fry. Going nowhere fast. Not even his Home Economics teacher had given him a chance of succeeding in life and he was proving her right.
"You're lazy," she had said.
Mrs Elliott.
You can fuck off.
When Jenny told him about the customer, he felt the red mist descending. He wanted to protect Jenny. Look after her. Make sure that she didn't have to put up with seedy, middle aged men with too much money sexualising her when she was only trying to take their fucking orders. "You were flirting, come on, admit it," said Darren.
"I don't like what you're insinuating."
"Do you not like what I'm in-sin-ua-ting? You got daughters yourself. You said so."
"What's your point?"
"Why are you flirting? You could be her dad."
Darren could hear himself talk. As he was speaking, he wanted to shut up. Knew he shouldn't let his mouth run riot. Guessed it was going to end in tears. Bad attitude. That's what the teachers said. A foul-mouthed youth. But there was this thing inside flaring up like an Iraqi oil well, saying fuck it. Light the fire. Burn. Burn. I'm the towering inferno. I'm Grenfell. Say what you think. Don't hold back. Two versions of me running at the same time like a shit DJ. Thoughts were all he had. His feelings. Bastards wanted your body, mind and arsehole. He kept on at Thomas Pink twat.
"That Margaret Thatcher was a great Prime Minister. David Cameron too," he said.
Thomas kept looking at the stir fry. The vegetables were overcooked. The meat was burning.
"You look like a Tory voter to me."
"I think the food's ready."
"I'm not bothered if you are. You're hardly alone, are you? It's why they keep getting in election after election."
"Can I have my food?" said Thomas.
"Do you think the miners deserved to be treated like they did? The Battle of Orgreave. Police and miners squaring off. Remember that? Whose side were you on? You watched Brassed Off? Who were you rooting for?"
"That's ready now."
"Schindler's List – did you feel sorry for Liam Neeson? He was just trying to do his job, right?"
"It's ready."
"I don't need you to tell me when it's ready."
Thomas raised his eyebrows. It was comical. Thomas thought he was the victim. That Darren was out of order. It was staggering how the biggest fuckwits were totally ignorant of their fuckwittery. This customer came off the street and started acting like he owned the place. Making Jenny feel self-conscious, awkward. It summed up why everything was wrong. Arse backwards. Thomas' comments were bang out of order. You're the complete fucking arsehole here. Not me.
And the food wasn't ready now, you dick. It'd been ready long before. I've let the meat and vegetables burn. He held the sticks together in one hand and nudged the food into a straight line. In one quick motion, he pulled the sticks back down, dragging the food into a bowl which he held with his other hand just beneath the rim of the hotplate.
He handed Thomas a shrivelled, oyster sauce blackened mush. "There you are," he said with a grin.
It was possibly the worst bowl of stir-fry Darren had served. And he'd served some shockers in the four months he'd worked in the restaurant. Thomas held the bowl, staring at the food and then Darren. "I can't eat this," he said.
"How'd you mean?"
"Where's the manager?"
"What's the problem?"
Escalation. Enough to make a man believe in conspiracies. Forces unseen and deadly. On the move. Mobilising. Obeying signals from a higher power. It's the same old story since the Romans and the Greeks before them. Masters and slaves. Tick, tock, tick. Head expanding. Contracting. Hey, Thomas Pink fucker, you want some? When push comes to shove. Darren saw what was going on. Could read the signs. People liked to pretend. Delude themselves. He had known the truth the second he took the job, whereas he saw others were excited. Nervous on the first day. Making the effort to remember names. Smile. Desperate to make a good impression. Smile. Be nice to me. Like me. Like me. People pleasers. Wanting approval. Codependent fuckers. He bowled in on his first day imagining how good it'd feel saying fuck it, I quit.  
The other grill chef was sweating on the hotplate, working the food with his greasy sticks, glancing at Darren to stop dicking about as the queue was too long.
Pete ambled over. Jolly cockney cunt with a bob haircut. Used to be a lady's hairdresser and then realised there was money to be made in the novelty, themed restaurant game. "What's going on here then?" he said.
Thomas showed Pete the bowl. "I can't eat this."
Pete grimaced. "I wouldn't give that to my dog," he said and then he turned to Darren. "What you playing at? You're better than that." And then back to the customer, "Tell me what you want and I'll bring you a bowl over. What you drinking as well?"
Thomas relaxed and said, "A bottle of Tiger."
"Done. You go and sit down and I'll…"
Darren cut in. "I'm not cooking for him."
"You what?" said Pete, half-laughing.
Thomas had his two pennies worth and said, "This young lad has a big mouth on him."
Alarm bells ringing. Air raid sirens. Fuck tick tock. "Who are you talking to, mate? Who do you think you are?"
Pete raised a palm to Darren's chest. "Calm down, son."
"Don't tell me to calm down. I'm calm. It's this fucking piece of discharge here that needs talking to. You fucking pervert. You nonce. Impressing your Tory mates by chatting up the waitresses and coming onto them and then ordering us around like we're the shit on your shoe."
Pete was trying to gently, but forcibly, manoeuvre him into the kitchen, out of sight from the customers. "Get your fucking hands off me," said Darren to Pete, brushing him off.
Jenny came over. "Darren, what's the matter? What happened?"
"I'm not having him speak to you like that."
"Who?" said Jenny.
"This Tory here. Who do you think you are, talking to her like that? Do you think she's on the menu too? Something you can choose from the buffet? We're not in a fucking brothel in Mayfair. Is that what we are to you, something for your pleasure? Your entertainment?"
"Stop it," said Jenny.
Pete stood in-between Darren and the customer. "Get out," he said. "You're fired."
Jenny was shaking her head. "What are you doing, Darren?"
The customers at the tables and in the queue were staring at him.
"This twat can't talk to you like that."
"I don't need you to fight my battles," she said.
He couldn't believe what he was hearing. So typical. Summed it up really. Everyone in it together. Sleepwalking. Either blind or happy to have their eyes glued shut. "Fuck the lot of you," he said, untying his apron and throwing it at the grill.
He grabbed his parka and walked out, staring ahead, not making eye contact with anyone. He walked onto East Street and thought about turning left into the Lanes and then decided he wanted the sea and headed right to the promenade.
It was good to feel the wind blowing fresh off the ocean and into his face.
He told himself he was in the right. It was okay to lose control and say it how he saw it.
When he left the restaurant, he was sure he had heard clapping.
People didn't have a clue for the most part.
No wonder the world is so completely fucked.