Hag Stone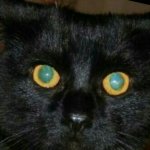 Fri, 28 Apr 2017
Once upon a time
"I had this dream, right, I don't know, maybe a month ago?  I was on this staircase, a spiral one.  It was white, kind of a slippery marble.  The room was really dark and the staircase was glowing.  Anyway, when I got to the top of the stairs, they twisted like an infinity eight shape and I started walking down the stairs again.  On and on.  Up and down.  Following that eight shape forever.  It was really frightening and when I woke up, my heart was beating so fast, I swear down.  What about you?  What's the scariest dream you've ever had?"
"Ok, so I was in this place – maybe a hospital, or some kind of asylum.  You know white walls, empty and sterile?  I was just sitting there on the floor and I knew I was waiting for something, but I didn't know what.  I remember I became aware of a slithering sound behind me.  Sort of wet and slow.  Advancing.  I turned around and there was this worm-thing sliding towards me.  It was gross and it had no face – just a grey disc where its face should be.  Then it seemed to grow a mouth – a dark-purple hole lined with dirty, yellow teeth.  The mouth got bigger, it swallowed me whole… and then I woke up."
"Damn.  I like being scared, but that's just gross.  I was thinking though – if you want scared, I dare you to break in to old Mrs. Carfold's garden.  She's a witch, deffo.  No doubt."
"Should we?  What if she sees us?" 
"Sees us?  The state of her garden, she's not going to be able to see anything."
*
The witch looked out of the door into her garden.  She was expecting visitors and wondered whether she should tidy up, but decided against it because what difference would it make in the end?  They were coming to visit in any case. So instead, she gathered the tea-tray, warmed the teapot and clinked the cups.  She brushed the dead flies off the little table in front of her couch and set the tea- tray on it.
She straightened her dress as she went to the window to watch the path to her house.  No-one would be able to see she was smiling.  A tangle of honeysuckle hides a multitude of things.
Into the woods
"You're going too slowly.  I don't want her to catch us.  Basically, let's just get through this jungle of a garden, knock on the door and then leg it. Hashtag, no fear here."
"You're just a dead meme."
"No, you are."
"You are. And your mum."
"You don't even know what a dead meme is."
"Don't make me tell you."
"Go on then."
"Seriously?"
"A dead meme is a meme that's so old, it's over.  An edgy meme is one that's, you know, kind of risky.  A spicy meme is one that's hot right now."
"Well then, you're a dead meme."
*
The witch was tired of waiting and so she moved outside into her garden.  She stooped over what was left of her borders and pulled out clumps of weeds and the recalcitrant, persistent herbs.  Hyssop, sorrel, feathery fennel.
At her feet, her many-toed cat licked its tail.  The cat had taught her many things over the years.  The skill of catching mice, stealth, how to wait the rain out.  And above all, the thing cats have taught people from the beginning of time – disloyalty.
A trail of bread crumbs
"Man, how can anyone live like this?  I reckon we might even get lost here!  I bet she's got bodies in the ground.  Kids, everything."
"No-one would ever know.  She could get away with, literally murder, and no-one would ever find out.  I'm getting really creeped out.  Should we go home?"
"Maybe, but we're not close enough to her house yet.  Tell you what, why don't we take those M and Ms you've been stashing in your hoody pocket – yeah, don't pretend you haven't – and drop them, so we can follow them back to the gate.  You know, like a trail?"
"Sounds like a plan.  I don't want to leave until I see what's she got in her kitchen."
*
The witch watched the children meandering up her garden path.  She knew she'd let things go to rack and ruin.  That was the nature of things.  In her mind's eye, she could see her garden as it had been in long past summers when the roses were clipped and the lawn was verdant. 
Amongst the lint and cat biscuits in her dress pocket, she found her hag stone and felt how smooth and cold to the touch it was. With her finger, she traced the hole in the stone and then held it up to her eye. Looking through it, she saw her old garden was still there in the world she viewed through the hag stone.  The garden was beautiful - safe, preserved and lost forever.
Gingerbread house
"Phew.  For a minute, I thought she was going to catch us.  And did you see the state of those pans?  They were rank, man.  How could she live like that?  It's disgusting.  Skanky, old witch."
"What was she saying to us?  I could hear her shouting something, but I don't know what she was saying and I wasn't going to hang around to find out, that's for sure."
"I don't know and I don't care.  It wouldn't have been important anyway."
*
The witch saw the children as they peered through her kitchen window.  She heard them laughing and giggling and the sound of their voices filled her with happiness.
She moved towards them and couldn't understand it when they started running.  "Stay", she called after them.  "Please stay. I have tea to drink and ginger biscuits.  They're lovely when they're dunked. Or what about lime sweets with chocolate in the middle?  Children always like those.  Come back.  Oh please come back."
And they all lived happily ever after
"I've never been so frightened in my entire life!  What if she'd caught us?  What do you think she'd have done?"
"I don't know.  Cooked us at least.  Maybe eaten us?"
"No doubt.  We've had a lucky escape there.  Anything could have happened!"
"I never trust old people.  They're creepy and weird.  Should we go to yours?  Watch some sick tricks on youtube?"
"Yeah man.  Cool beans."
*
The witch looked at the many-toed cat and the many-toed cat looked at the witch.  She'd become what they said she was, thought the cat. And if the cat had been capable of empathy, then that was what it would have felt.
The witch, for her part, just felt lonely because no-one stayed.  No-one ever stayed.
*