This is for you - Delarosa, 18th November, 1978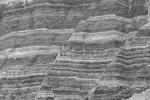 Sat, 24 Sep 2016
This is for you
Delarosa – 18th November, 1978
In the Pavilion, Baby is wriggling and straining on my knee.  His face is already so serious, so beautiful.  I trace the ridge of his eye sockets where his eyebrows will eventually grow and I wonder whether they'll be as red as the hair that's sprouting in clumps on his head.
And how I love him. More than anything I've ever felt.  He's taken away my emptiness, the gaps between my bones left by Gretchen's death.
It rained last night and the gardens in the compound are still dripping with water.  The red, jungle flowers droop, revealing the vegetables growing behind them. It still amazes me how this place got carved out of nowhere.  Hacking back the jungle, flattening and erasing, then building to make our home.  There's nothing more awesome than seeing people working together with a common purpose.  I think it's as close to God as anyone will ever get.
On our walk to the Pavilion, we'd passed the little kindergarten and I'd pictured Baby playing in the yard in a couple of years' time.  Busy and engrossed, me watching him from a distance while I worked in the offices. 
Baby moves close against my stomach and something in his profile reminds me of my mother's face.  For a few seconds, I'm back in Maine in another lifetime.  Then I shiver and I'm back here in this crowded, noisy room, dogged by the stubborn ghosts of all the reasons I came here in the first place.
It was Sissy who got me up this morning.  After the Senator's visit, everyone had gone to bed, tired, jangling, but relieved.  Baby had wanted a feed in the middle of the night and I'd sat on the corner of my bed, hugging his weight in my arms and feeling his bite on my nipples.  Listening to the rain pinging and drumming on the tin roof.  The upshot of this was I'd woken late and had even managed to zone out the incessant drive of Jim's voice over the speaker system.
Sissy brought me porridge to my bedroom and said I had better eat it quickly as we were all being called to the Pavilion.  I'd jumped up, changed Baby and wrapped him in the large, tie-dyed scarf I was still using as a sling.  Carrying him this way has begun to hurt my neck a little now, he's so strong.  I wonder at what point he'll no longer need me?
Before I left my room, I looked at myself in the small sliver of mirror by the window.   I saw my face has become sharper since I've been here. I've never been pretty, but my face's recent angularity accentuates its crookedness.  I put my hair up against the humidity and smeared my ankles with antiseptic cream to try and ease the insect bites.  Bending down to tie my sneakers, I saw my suitcase under the bed.  A squashed, battered thing, its stickers from old family vacations scattered over it like childhood measles.
Outside, the sky was black and heavy and I can still feel its weight now I'm inside the Pavilion.  As soon as we got here, Sissy disappeared into the throng of people and I can't make her out amongst the ebb and flow of bodies.  For a reason, I'm not completely sure of, I wish she was sat next to me right now.  Sissy had been there at Baby's birth, instructing me to push when I needed to and not indulging my screams.  Afterwards, we'd celebrated.  She'd sung 'It's All Over Now Baby Blue', her voice high and wobbly, and we'd laughed and cried over chocolate cake and wine she'd managed to smuggle into the compound.
Sissy had also helped me compose the letter I wrote my parents to let them know I'd had Baby.  Letting them know his hair was red, like the guy's I'd met in the bar one night, who'd fucked me over the bins outside the bar. Letting them know how I'd liked it.
As I gave Sissy the letter to post, I imagined my mom's hiss of "Alley cat" when she read the letter and I liked that too.  In reality though, I'm not sure the letter ever left the compound.  I'm not sure anybody's letters leave.
On our way here, we'd talked about how last night had played out.  The Senator had seemed reassured about what he'd seen.  We'd fed him and his people, and danced and sang for him.  He'd talked to groups of us round the room and we'd responded in a smiling, guarded way to his questions. Everyone had cheered and clapped when he'd said he'd seen nothing in Jonestown to make him concerned.  One of the guys next to me had leaned over and whispered in my ear, "Sure thing, sister.  Hope he sticks what he's seen up the asses of the Concerned Relatives' group."
Jim had been there too, of course.  He'd walked slowly, occasionally stopping to talk.  He'd appeared so alone.  A shepherd amongst potentially rebellious sheep.  At one point, he'd taken his shades off and it seemed like he looked directly at me.  His eyes were more hollow than I'd ever seen them.  Something in his gaze made me pull the sweatshirt hanging round my shoulder closer over my chest.  For a minute, I remembered what I'd tried to forget.  The calling in to his back office three months previously to kneel at his feet. The wildness of the look in his eyes and my slavish response to the questions he asked.  "Yes, I love you.  I swear I'll never leave you."
Jim's here now.  People are looking for him because everyone knows he has to be here, but he's not obvious at first.  In fact, we hear him coughing at the mike, before we see him.  Then I have him in my view, him standing under the poster I've read so many times: Those who don't learn from the past are doomed to repeat it.
Everyone is unsettled and fidgeting - old and young jostling for space.  People I know and people I don't.  Families together and individuals standing on their own with a tiny amount of space around them.  Some of the infants are younger than Baby.  There are rumours rippling through the crowd that there are people who want to leave.  However sad and alone Jim looks, I know he won't tolerate that.  Not that betrayal.
This reminds me of a story my Grandma on my mom's side, would tell me when I was a little girl.  "Delarosa", she'd say.  "Once there was a tree.  It grew strong and tall in a field in Jerusalem.  One day, a man came into the field to kill himself. 
He'd been a disciple to a man who was better than him.  He'd loved the man, kissed him and betrayed him. And now, for him, there was nothing left.  He took out a rope and threw it over one of the high branches of the tree. Then he climbed the tree and put the rope round his neck.  He jumped out in to the air and the tree welcomed him with open arms.
The man's troubles had ended (or at least it seemed to be that way), but the tree became crooked with the burden of his body.  It never recovered either.  Bent always by the weight of its own hanging flowers and the memory of the man hanging in its branches.  A tree struggling to grow in the mud of betrayal.  A Judas tree."
An air of palpable confusion and wildness fills the Pavilion. There is surging electricity and I wonder if it's left over from last night's storm. There is also calm, perhaps originating from the habitual, stifling trust we feel for Jim.
People are still entering the Pavilion and trying to find places to sit.  The sense of claustrophobia rises in me.  Everywhere, there is the smell of body odour, along with rising wood sap from the benches.  I finally sit down on the edge of a bench next to an old couple who remind me of my grandparents. But they are not really like them - they're nobody but themselves.  I can smell the woman's perfume – lily of the valley, incongruous in this jungle setting - and underneath this, the rancid heat of her skin.
The man's breath has a rotting fug to it and I have to control the sudden urge to giggle because of the image that comes to me of them having sex. I feel an ungrateful heel when the man moves off the bench and sits at his wife's feet on the dusty floor in the tiny space her feet occupy.
Baby is restless, caught between tiredness and hunger. He wants feeding and scratches at my breasts. I look down at the bench, thinking about all the furniture we've made while we've lived here.  The thought makes me momentarily proud.
The air is becoming warmer and closer and I imagine this is how living in a hive would feel.  I'm so aware of the bodies around me with their sweat and their temporariness.   Amongst the noise of talking, there are now occasional pockets of quiet, punctuated by the shouts of babies. A little girl in front of me reminds me of Gretchen and this breaks my heart. I want to be pulled back to when we were eight, in New York on the side walk skipping.  But I won't indulge myself - I can't.  I'm a mother. I have a baby. I need to be here in this place, in this moment.
On the podium, underneath the poster, Jim looks tired.  Then he begins to speak.
"I have always loved you and I want you to know very much I have tried my best to give you the good life."  The crowd stops their noise momentarily and then cheer.
"I don't think it is what we want to do with our babies. I don't think that's what we had in mind to do with our babies. It was said by the greatest of prophets, from time immemorial, "No man takes my life from me.  I lay my life down."  There is whooping and the clapping of hands.
Jim pauses and waits for the noise to die down, then he continues.  "If we can't live in peace, then we must die in peace…we've been so betrayed we have been so terribly betrayed."
I'm listening and not listening. There's so much I'm missing of Jim's words as I watch the faces of the people around me with their expressions of wonder and fear.  I wonder what they can see on my face and I suspect it's the same kind of confusion washing over it.  I wish I was Baby with his simple needs, his simple desires.
"I have never lied to you…I have never lied to you."  Jim's voice is soft and hypnotic – the voice of the preacher-man giving it one last shot; but for who?
"So my opinion is that we be kind to children and be kind to seniors and take the potion like they used to take in ancient Greece, and step over quietly because we are not committing suicide.  It's a revolutionary act.  We can't go back, they won't leave us alone."
There are some people crying, but the main sound is still applause and cheering.  Jim is speaking to a woman in the crowd – someone I've come across out in the gardens.  A woman, whose name I think, is Christine.  She's asking Jim if maybe Russia could help, or whether we could leave here and go to Russia.  But Jim is saying no. Russia can't help, we can't go there.
Jim's voice is slurring, but it's still soft.  "It's not worth living like this… not worth living like this", he pleads.
"I haven't seen anybody that didn't die, and I'd like to choose my own kind of death for a change, I'm tired of being tormented in hell, that's what I'm tired of… tired of it."
I hug Baby tighter and I see this same glitter of love and fear shimmer through the crowd.
"Calm the children.  Calm the children", Jim says.
Baby is warm and heavy in my arms.  His little teeshirt has ridden up and I can feel the dampness of his nappy at the top of his thighs. I need him by me, I need him safe. And it's here with these people I've felt the safest.  This has been my home and my family.  Nowhere else but here with Baby.  Here, in this place.
A line is beginning to form near the front of the crowd and I catch sight of some large, metal containers, full of what looks like purple liquid.  The liquid is slopping against the sides of the containers, like the tide of some noxious sea.  The container – vats, I suppose - are riveted, rusting metal and the purple of the liquid is cheap and gawdy looking against their backdrop.
A woman is speaking to Jim.  "I look at all the babies and I think they deserve to live."
"I agree", Jim answers, "but also they deserve… what's more they deserve peace."
Another man speaks from the crowd.  "It's over sister…we've made that day.  We made a beautiful day.  That's what I say."
Jim pauses again before he continues and his voice sounds stronger now and more in control.  "Lay down your burdens. I'm gonna lay down my burden, down by the riverside.  Peace, peace, peace, peace, peace… It's all over.  What a legacy.  What a legacy."
People are queuing in front of the vats – chaos and order combined.  I feel I can't breathe, but I stand up and join one of the lines.  There are other mothers with their children in front of me.  I can see one of the women going to the vat and taking the syringe one of Jim's men hands to her, she puts it in to the vat and then squirts it into the side of her baby's crying mouth.  The purple mixture dribbles down the baby's chin and I see how hard she's crying as she goes to sit down on the floor behind the vats.
I'm so tired and so unsure, but I'm two groups down from the front of the line now.  The vat compels me.  Disgusts me.
And Jim is talking about how no-one wants this for their children.  Jim's talking about the fact there's no choice.
But I'm thinking there is.  I think about Baby and the boy he'll become.  I imagine him on a beach in a seaside town in Maine.  A three year old, a seven year old. Solid, running, full of potential.  I look down at his impatient head - its fontanelle not yet entirely closed – and I kiss him.
A woman is speaking to the increasingly noisy crowd.  "Don't be afraid to die.  Are you going to get the medication here?  Everybody keep calm and try and keep your children calm.  And the oldest children can help love the little children and reassure them.  They're not crying from pain, it's just a little bitter tasting."
I look back from my position in the line towards the edge of the Pavilion.  I begin to calculate what my chances are of getting back through the crowd, out of the door and away through the jungle.  I'm caught between a feeling of crazy, heady optimism and the reality of the men I see all around the perimeter of the Pavilion with their heavy, certain guns.
Baby's crying distracts me and looking back down at the fire of his hair, it strikes me in a way it never has before – why have I never given him a proper name?
*
(The words from people in the Pavilion are from transcripts of actual recordings from Jonestown, held on the Jonestown San Diego State University educational site.)