Dexter Part 1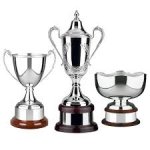 Thu, 12 Apr 2018
Margaret McDermott didn't hear the shot from across the street because she was dead before the sound reached her. From the second floor window of the vacant office, the Barrett M90 sniper rifle had despatched its .50 calibre bullet at 2,600 feet per second, twice the speed of the sound it had created. It travelled the 362 feet in just 0.2 of a second, shattering her skull and embedding itself into the marble covered entrance steps of the Majestic Hotel.
McDermott was a free lance reporter, hot on the trail of a story that would seal her reputation. She had called at the hotel, en route to an expensive restaurant, to collect her guest Max Sorrel, with whom she had been patiently and persistently trying to obtain an interview. The persistence had finally paid off and at La Maison Rouge she had intended to get what she wanted, whatever the cost.
This remarkable feat of marksmanship had been made during the three seconds available between McDermott emerging from the hotel and reaching her waiting taxi. It had been made by one of only three people in the world capable of such a shot
and had been breathtakingly accurate and unbelievably expensive.
Sorrel was the managing Director of Omani Trading Inc. and was in Manchester for an international trading exhibition at the G-Mex. He stood traumatised by the horror of wha thad just happened, his expensive Armani suit and hand made shirt spattered in particles of blood, bone and brain. The practically headless body of Margaret McDermott lay face down on the pavement slowly leaking its liquid content into the gutter in front of him.
Across the street, the front door of the vacant office building opened and a workman in brown overalls emerged carrying a tool bag in one hand and balancing a large
cardboard tube on his shoulder with the other. He walked nonchalantly and completely unnoticed down Deansgate and turned the corner into Peter Street. Life in Manchester city centre was its usual manic self and nobody took any notice of an anonymous workman climbing into another anonymous white van and driving casually away. Dexter was a superb marksman, a master of disguise and now half a million pounds
richer.
It was 2.45 pm in the conference room on the top floor of the Greater Manchester Police headquarters and Inspector Dave Ibbotson was sitting in an overheated room
listening to overheated arguments. It was the monthly finance and resources meeting and Ibbotson didn't want to be there. He hated finance and resource meetings and indeed, hated meetings of any description. He was an old school copper who was happy to spend his time catching villains; leaving meetings to the desk jockeys. His
mobile suddenly vibrated pleasingly in his trouser pocket and he quietly took it out and glanced at the screen. It was an exit visa from his Sergeant and he left the room pointing to his phone and mouthing apologies to his Superintendent. He closed the door behind him, breathed a sigh of relief and clattered down the stairs to his office on the second floor.
'That's a pint you owe me boss, for getting you out of the meeting and out onto the street,' said Sergeant Gill Greig as Ibbotson appeared in the doorway.
'I'll buy you two for getting me out of there Sergeant . What have we got?'
'A shooting at the Majestic Hotel according to uniform. All hell's broken loose apparently.'
It took the pair sixteen minutes to arrive at the scene. Deansgate had been partially closed to traffic and the tailbacks were causing havoc. Uniformed officers were
everywhere and the body of Margaret McDermott had already been covered by a canvas tent. A forensic team had just arrived so Gill Greig headed for the body and Ibbotson was directed by a uniform into the hotel foyer. Max Sorrel sat in a leather armchair white faced and abject, with a large brandy and soda in one hand and a gold plated phone in the other. Opposite him sat Ted Briggs from the Manchester Evening News. Ibbotson pulled up a chair alongside him and grinned.
'You didn't waste any time getting here Ted, were you already in the bar?'
'Not at these prices Inspector; just happened to be in the area when the balloon went up.'
'Well this is a crime scene now Ted and you shouldn't be here so make yourself scarce.'
'Can I contact you when you've finished here, I was first on scene after all?'
'You know the procedure Ted, there'll be a press conference as soon as we have something to tell you. Until then you can make it all up as usual.'
With a wry smile, Briggs stuffed his notebook back into his coat pocket, took out a mobile phone from the other and snatched an image of Max Sorrel before anyone could react. Ibbotson looked annoyed, but Sorrel looked seriously angry. Briggs
disappeared very quickly.
After three and a half hours at the scene the pair returned to the sanctuary of their office to gather their thoughts. They had left officers taking statements from hotel
staff and passers by, and a team was searching the vacant office building for the likely firing point. Forensics would be busy for hours yet, as would Ibbotson's team in the squad room very shortly. Greig sipped black coffee from a plastic cup and stared at Ibbotson across his desk.
'This is Manchester boss, not bloody Chicago. We've just been to an assassination by a hitman. Can you believe that?'
It was thirty seconds or so before Ibbotson responded.
'You were once in the firearms team Gill and from what they tell me you were very good. Could you have made a shot like that on a moving target in the few seconds available between the hotel door and the car?'
'No I couldn't boss, and what's more, I don't know anybody who could. In my opinion we're looking at three possibilities here; it was a very lucky shot or he hit the
wrong person or it wasn't lucky and he hit the right person. If he hit the right person he's one of the best shots in the world.'
'According to the card in her handbag she's a freelance reporter Gill. Why would anybody pay a hit man to kill her?'
'I don't know boss. The most likely target must surely be Max Sorrel. He comes from the Middle East to attend a trade fair and wasn't too forthcoming about exactly what it is his company does. The way he was dressed suggests big money, big business and probably big trouble. I think we should focus on him and assume our guy hit the wrong target.'
'We can't afford to make any assumptions either way yet Gill. We need much more information and tomorrow we may be in a better position to start following one
specific angle.'
Down in the squad room Ibbotson and Greig brought their team up to speed with what they knew so far and left the night shift a list of tasks for the morning. The most
important being full biographies on both Margaret McDermott and Max Sorrel. As they were leaving the building for the day Ibbotson turned to his Sergeant.
'First thing tomorrow Gill I want you to talk to your pals in firearms, any contacts you or they have in firearms at the Met and then Interpol. I want a list of people who
could possibly have made a shot like that; just in case. The twitch is back in my right eye and you know what that means.'
Dexter reversed the Transit van into the rear yard of the property he had rented in Stockport and closed the tall gates behind him. He entered the house and made his way straight to the bedroom where he immediately removed his make up,
prosthetic nose and wig. He laid out a plastic sheet on the carpet and undressed completely, dropping all the clothing into a waiting black bin liner. He then took his rifle from its tube, broke it down into its carefully engineered sections and placed it very gently into its custom built case. After a very hot shower he shaved and put on
new brown chinos, a blue denim shirt and chestnut brown loafers. All traces of the person captured on city centre CCTV had now disappeared. Tonight he would celebrate another faultless mission with a first class meal, washed down with a very expensive bottle of red. First thing tomorrow morning, he would incinerate the bin bag
and the cardboard tube, swap the plates on the Transit and take a leisurely drive north to visit his ailing mother in Cumbria. He had lots to tell her.
In the squad room the night shift had settled into the tasks set them by their boss. DC Jack White was putting together a detailed biography on Margaret McDermott. The
forty two year old free lance reporter had spent her working life in the newspaper or TV industries and had built a reputation as a ferocious ferreter of facts; facts usually used to destroy the reputations of prominent politicians, pop stars or anybody famous
enough to sell newspapers or increase viewing figures. She was married to Gordon McDermott, a well connected businessman who owned several companies specialising in the electronics field and they lived very comfortably in a large and very expensive property in Chelsea. Over the years a number of unsubstantiated articles had appeared about Margaret McDermott's infidelities with other men, but these had always been dismissed as having been written by jealous or less successful and resentful fellow hacks. The couple were childless and according to the gossip columns appeared to enjoy a very extravagant and expensive lifestyle.
'Hey Helen I shouldn't bother with that if I were you, this woman was definitely the target. She's seriously pissed off a lot of very important people.' Jack Wright sat
back in his chair with a look of complete confidence and grinned at Helen.
DC Helen Wright was having some difficulty in finding much in depth information on the rather mysterious Max Sorrel. He was born in Canada to working class parents
and had started his working life as a clerk in an Import and Export company in Vancouver. Within ten years he had risen to senior management rank and had then set up his own company in Toronto trading in anything that made a profit. Over the coming years he had developed substantial business interests in the Middle East, creating extensive business contacts in Saudi Arabia and Oman; eventually
setting up Omani Trading Inc. as a major subsidiary to his Canadian parent company. Google had provided dozens of articles on his successful yet rather sketchily defined business interests, but one thing had emerged very clearly; whatever it was that Sorrel traded in had generated much wealth and a number of equally affluent enemies.
'I wouldn't be so sure if I were you Jack, this bloke Sorrel has made a fortune trading in the Middle East and he must have trodden on some important toes to get where he is. I reckon the bullet was for him; he's probably dealing in drugs or guns or something. That's the sort of thing that gets you shot by hired assassins, not upsetting some talk show host or overpaid footballer.'
Jack White returned to his labours with a little less conviction. Helen had made a good point and she had better instincts than he did. The clatter of keyboards was the
dominant sound in the squad room well into the night
By dawn the next morning, the biographies had been prepared, statements typed up and appointments made for in depth interviews with Gordon McDermott and Max Sorrel. A preliminary briefing paper had also been put together for the Media
Team and the Chief Superintendent and work had begun on scanning all available CCTV footage within immediate vicinity of the incident. It had been a busy night and by seven thirty Ibbotson and Greig and their team were back in and ready for an even busier day. Ibbotson was at Piccadilly Station by eight o'clock and on a train for London shortly afterwards. Grieg would be meeting Sorrel at the G-Mex at lunchtime where a private office had been arranged for the interview. It was the team's aim to have determined who had been the target bythe close of play that day.