Dexter Part 2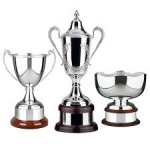 Fri, 13 Apr 2018
Dexter ate a hearty breakfast that
morning and then loaded the rented Transit with his belongings: a
suitcase containing everything that he travelled with, his rifle
case, the black bin bag, the cardboard tube and his tool bag. He then
swapped the false number plates for yet more cloned plates and shut
down the rented house for the last time. He had decided not to
incinerate the bin bag and the cardboard tube in the back yard as a
precaution; it may have attracted unwanted attention. At eight thirty
five he set off to engage with the network of motorway link roads
that would take him away from Stockport and put him onto the M6
motorway. Traffic was heavy and progress was slow and frustrating,
but once on the M6 he made good progress. After a couple of hours he
pulled into Lancaster Services and drove around the back of the main
service area to where the waste bins were kept. He reversed the van
towards them, casually opened the rear doors and dropped the bin bag,
cardboard tube and yesterday's number plates into a bin labelled
General Waste. He climbed back into the Transit and drove back around
to the busy car park area for a well deserved large Americano coffee;
job done, escape successfully made and evidence disposed of.
Sitting unseen on a broken chair by
the service area's rear kitchen door, Helen Dyson had been taking a
cigarette break from her role as second chef cum whatever else was
required. She had watched with bored interest as the Transit van
reversed up to the bins and the driver dumped a number of items. Two
things struck her as odd; the rather casually well dressed appearance
of the driver and the very cool, smooth and almost brazen manner in
which he carried out his task. Curiosity got the better of her when
he'd gone, so she crossed the yard, lifted the lid and stared at the
jetsam. As she shuffled back towards what was left of her long shift,
the strange image of a bin bag, a tube and two number plates lodged
itself in the back of her mind.
Gordon McDermott opened the front
door of his large and imposing Chelsea house to be confronted by
Inspector David Ibbotson. The pair took split seconds to assess each
other before before McDermott broke the silence.
'Inspector Ibbotson I presume, please come in I've been expecting you.'
'Thank you sir, I hope I'm not intruding at such a very difficult time for you, but I'm sure you
understand that there are processes that we have to follow in such
circumstances.'
'Of course Inspector, please come through into my study.'
Ibbotson was shown through into an
impressive walnut panelled room with plush carpets, elegant blinds
and very tasteful lighting. He was offered a sumptuous leather wing
chair which stood facing a large Scandinavian desk. The desk,
stylishly uncluttered, was adorned by an Apple Mac and an i-phone,
the two drivers of modern commerce.
'Can I offer you refreshment Inspector; tea or coffee or something a little stronger?'
'No thank you sir, I've been drinking coffee all morning on the train. If you don't mind, I'd prefer to get straight down to business. I'm sure that we both have
other important issues to return to.'
McDermott sat at the desk and looked
straight at Ibbotson with blank dead eyes. In his late forties, he
was pale and drawn and clearly hadn't slept all night. In fact he
looked and sounded exactly as he should have done for a man who had
been informed by the Metropolitan Police twelve hours earlier that
his wife had just been assassinated. Ibbotson knew instinctively that
he was interviewing a genuine grieving husband and an hour and a half
later left the house in certain knowledge of two things: McDermott
was genuinely distraught and was almost certainly not a man who had
hired a professional assassin. He left promising to keep McDermott
informed of progress and caught the train back to Manchester from
Euston.
On the train Ibbotson was making notes of his conversation with McDermott when his phone rang.
'Hello boss, it's Gill. How did you get on?'
'Good news and bad news Gill. I'm sure McDermott had nothing to do with his wife's death, but he wasn't much help with what she was doing in Manchester, other than she was onto a good story and would be away a couple of days. Did you find
anything in her hotel room that could be of any use?'
'We've got her laptop boss, but it's password protected. Do you think her husband will know her password?'
'He does, and so do I Gill; try Whitehall1212.'
'That's the old Scotland Yard phone number boss.'
'I know, apparently it's an old family joke and she used it as password for everything. Even her pin number's 1212. He told me that she carried the laptop everywhere when
she was working, so I knew you'd find it.'
'Right boss, so I'll crack on with the laptop and see if we can find out what she was working on. Would you like to know how I got on with Sorrel?'
'I doubt if you got much out of him Gill if yesterday's anything to go by, but save it for my return, I hate talking on the train. I'll be back in a couple of hours.'
As he expected, Sorrel had been as
evasive as possible about his business interests and wouldn't concede
that he could have had an enemy who hated him enough to pay an
assassin. Down in the squad room the team were collating the day's
developments and hopefully forming some sort of hypothesis that would
move them much further forward with regard to the intended victim.
Those working on the shooter had CCTV footage of the workman walking
along Deansgate and turning into Peter Street. It had then picked up
the van disappearing from sight and a check on the plates revealed
that they were cloned. This had to be their man; five feet ten inches
tall, shoulder length brown hair and heading south out of the city
centre. Three officers were working on other footage, trying to pick
up the van in other areas of the city, but it was a thankless and
arduous task and would take many man hours.
At Lancaster service area on the M6
motorway, Helen Dyson had just seated herself at the wagon drivers'
table to enjoy her free evening meal before the journey home. She had
finished her long shift and liked the banter with the drivers while
she was eating. A large TV screen up on the wall was running live
news and she had just tucked into her double egg and chips when
footage of the man with the tube and the Transit van flashed up on
the screen. A tingle shot down her spine and she put down her fork
and listened intently to the bulletin. At the end of the piece she
took out her phone and dialled the number on the screen. Ibbotson and
Greig were en route within twenty minutes of the call after first
contacting the motorway traffic division in their Portakabin at the
services and have them seal off the refuse bin area. By seven o'clock
that evening they had in their possession the clothes, the tube and
the false plates used by Dexter. They had also discovered from Helen
that the long brown hair in the footage must have been a wig and that
they could not rely on any of the other distinguishing features
determined from CCTV. This man was good, but had made a very serious
mistake.
Dexter had just finished loading the
dishwasher in his mother's kitchen. She had cooked him his favourite
meal of steak and kidney pudding and he had talked non stop to her
about his successful business dealings on the stock market. She knew
instinctively of course that he was lying, but had come to terms with
this side of his nature ever since he had been a young boy. She
assumed that what he really did for a living was either illegal or
unsavoury, but it didn't really matter to her; he was her son and he
was back home; he was all she had left. He told her of his travels
around the world, assessing companies for their investment potential
and how he bought into those he thought provided medium to long term
growth. She listened and smiled and bathed in his success and quietly
wondered why he had arrived in a Transit van. She thought it better
not to ask.
They sat down to watch the news
before they retired for the night and saw the CCTV footage in
Deansgate and the Transit van heading south out of Peter Street in
Manchester. Dexter watched with complete disconnection and smiled,
but his mother, horrified by what she was watching, died a little
more inside; she recognised the workman's walk instantly, she was his
mother after all. They went off to bed that night comforted by the
fact that they were back in each other's company.
A trawl through the CCTV footage at
Lancaster service area had given Ibbotson the registration number of
the Transit van and a fairly hazy description of the driver. Motorway
ANPR cameras were able to trace the journey northwards on the M6
until it disappeared between junctions thirty nine and forty one.
This meant that the van had come off the motorway at junction forty
and disappeared into Cumbria. It had either turned west on the A66
towards Keswick or east towards Appleby in Westmorland. Sergeant
Greig immediately contacted Cumbria police and requested an all
points bulletin be put out for sightings of the van.
At 9am the following morning, the
team met in the squad room for an update briefing and guidance on
tasks for the coming day. The atmosphere was upbeat and banter
bounced around the room. Ibbotson put down Ted Briggs's Evening News
article on slow police progress and looked across at his Sergeant as
she answered her ringing phone. She gave a thumbs up signal and sat
down at her computer to open up a file from forensics; the results of
their night's work on the items from Lancaster services were
arriving.
'OK boys and girls, settle down
please and let's get to work. We are currently pursuing three lines
of enquiry on this case which will hopefully answer the following
questions. Firstly, was Margaret McDermott the intended target and if
so why? Secondly, who was the shooter and where is he now and
thirdly; who paid our man to kill in such a public and dramatic way
in the centre of our city in broad bloody daylight? To my mind, this
incident was an affront to us all, a statement made by somebody as
yet unknown, a statement to the whole world that this is what happens
to reporters who start digging into the affairs of very dangerous
people. This happened on our patch and we're going to catch the
bastards responsible however long it takes.'
The room dropped deadly quiet and
Ibbotson took a sip from his lukewarm coffee to refresh his momentum.
The team liked it when the boss had the bit between his teeth, it was
positive and encouraging and reassuring. Ibbotson looked across at
his Sergeant and she walked to the front of the gathering and stood
beside him. He continued his briefing.
'The mistake our shooter made in
ditching items at Lancaster services was a godsend. He was seen
dumping them by a girl who works there and she had the wit and
initiative to get in touch with us. As a result we have now tracked
the Transit to Cumbria and work is ongoing with the help of our
colleagues up there, to track the vehicle down and locate and
apprehend our killer. Gill is overseeing the progress on this, so
those of you working on identifying our man and tracing his
whereabouts will liaise with her. As yet we haven't a clue who he is,
but hopefully sergeant Greig will have good news for us as we speak;
Sergeant?'
'Thank you sir, I've just received
the results from forensics and they're quite a mixed bag. There were
no prints on the plates as he obviously wore gloves, but we have one
partial on the bin bag, but again unfortunately, it's not on the
system. If it belongs to our man then he's not someone with a
criminal record. However, they have got some DNA from the clothing in
the bag and we do have a close, but not exact match. The close match
is from military records where the DNA was that of a retired Major in
the Durham Light Infantry called Benjamin Dexter. Dexter is now
seventy five years old so the DNA from the clothing must come from
one of his family, the best bet being a son or possibly a grandson.
Helen, I'd like you and Jack to get onto tracing this family and all
we need to know about them as soon as this briefing's over. In the
mean time, Helen, perhaps you could tell what you've got on the
mysterious Max Sorrel.'
DC Helen Wright jumped up from her
chair and confidently flicked through the leaves of her note book.
Everything Helen did was thorough, and she had put together her
biography on Sorrel from all of the possible evidence available to
her on the internet. Additionally, she had spoken to the Canadian and
European authorities to glean anything that may be helpful to their
enquiries.
'You've already seen my initial
biography notes on Sorrel so you know about his Canadian history and
his business interests, but I've since spoken to Interpol and the
Canadian authorities and that's been rather more illuminating.
According to the Canadians, Sorrel has long been suspected of arms
dealing, although they have never been able to catch him at it. His
connections in the Middle East are a bit of a give away as to where
he buys and sells, but he trades in so many commodities that he has
the perfect cover for the illicit arms trade. Interpol have
apparently almost caught him at it once or twice, but he always
manages to slip through their fingers. They strongly suspect he must
be tipped off when necessary by someone high up the food chain.'
At this point Ibbotson stepped in
and picked up the reins. 'Thank you Helen, that's good work and makes
our task now just that little bit harder. That says to us that he was
the more likely target unless we have any better information from
McDermott's laptop. Anything of interest from the laptop Gill?'
'A great deal sir,' replied Greig
with obvious delight. 'Margaret McDermott was well known for her
ferocious investigations and we've already heard that she was
responsible for ruining the reputations of many a well known
personality. There's enough on the laptop to tell us that she was
taking a great deal of interest in the illegal arms trade and in Max
Sorrel in particular. She has been all over the Middle East
interviewing, probing and making herself very unpopular, especially
in Saudi Arabia where they are very sensitive to anyone asking
questions of any kind. The Saudis buy arms from us and the Americans,
so there's nothing secret about that, but according to McDermott's
notes the Saudis are supplying terrorist organisations across the
world with weapons and these aren't the ones they buy from legitimate
sources. She suspected that Sorrel was supplying those and making
himself a very rich man in the process.'
'No wonder the bugger didn't have
much to say to us down at the hotel,' interrupted Ibbotson. 'So he'd
agreed to an interview with McDermott because he knew that she was
going to write an article about his activities, presumably so that he
could find out just how much information she already had. Does that
mean that he paid to have her shot, or was it someone else higher up
the poison tree?'
'He'd be a brave man to have been
that close boss, if he'd set the whole thing up,' quipped Jack White.
'I wouldn't have been anywhere near her if I knew what was about to
happen.'
'A good point Jack, but then again
isn't that the best cover story of all. Pay the best marksman in the
world knowing that he wouldn't miss, pretend you're shell shocked by
the whole gory incident and have us all looking everywhere?'
A hum started up around the room as
officers began quietly voicing their own opinions to each other.
Ibbotson gave them the look and silence returned.
'I think we proceed on the
assumption that McDermott was the intended target and that Sorrel may
or may not have been responsible. Other more important people being
supplied by sorrel may have decided that McDermott had to be silenced
with or without Sorrel's approval or knowledge. What worries me is
that this is venturing way outside our scope. We aren't in a position
to start investigating Saudi arms buyers, but I think I know a man
who may be able to help. So people, today you find our killer and
I'll talk to someone who may know more about Saudi goings on than we
do.'
Back in the quiet of his office
Ibbotson picked up his telephone and dialled a number he knew well.
It rang three times and then picked up.
'Good morning gorgeous, I need your help.'
'Nothing new there then David, what can I do for you this time; without getting into trouble that is?'
'It's this shooting I'm working on; I need some info on high ranking Saudi arms buyers who may have been very annoyed with our dead reporter.'
'David I work for a branch of Her Majesty's intelligence service not the Riyadh embassy.