George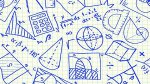 Tue, 26 Feb 2019
1 likes
George
The only way George would ever want to do as he was told was when it
suited him, and only then when the wind was set fair. As a boy he had
been difficult to say the least, in fact 'bloody impossible' was
the term most often used by his family. His behaviour had been
disruptive, attention-seeking and reckless throughout his early years
and as a consequence of a whole series of unspeakable incidents, he
had eventually been 'written off' by family, friends and the
education system. George however, appeared impervious to negative
response and continued, in his own way, to develop a formidable
intellect. He had a voracious appetite for reading and unknown to
others, a photographic memory. This combination of blessings created
a store of learning second to none and combined with an IQ of 156, a
person destined for a notable, if unpredictable future.
At the age of eighteen and to the disbelief of his family and peers,
George gained a scholarship to Cambridge and studied mathematics. His three year term under the august portals of Peterhouse College did
little to temper his unpredictable and often quixotic behaviour, but
it did gain much recognition and admiration for his seemingly
effortless academic prowess. Taking his studies comfortably into his
stride, George devoted his many spare hours to activities of a
physical nature. He took up rowing, rugby and alcohol infused
rowdiness and together with several like minded amigos, was soon
banned from most of the city's drinking establishments.
At six feet three inches, with a fearsome physique and reputation for
non conformist academic brilliance, George left Peterhouse with a
first class degree in mathematics. At that point he fell,
unknowingly, under the gaze of a number of institutions both
legitimate and nefarious, interested in employing such a pandora's
box of potential.
Some weeks after graduating and quickly running short of cash, George finally succumbed to the prospect of finding himself a job. He had received a rather intriguing email some days earlier asking him to
respond if he was at all interested in a career in telecommunications, a deliberately cryptic message clearly designed to intrigue. George had a natural aversion to carrots being dangled in front of him because this put someone else in the driving seat, so it took a few days before he finally relented and dialled the number provided. That call was to shape the rest of George's life.
He took a table for two at the back of the cafe so that he could keep an
eye on the comings and goings, not having any idea who to expect. A
number of possibles came and went, as did a number of highly
unlikelies, but just as he bit into the bacon sandwich he'd ordered,
another highly unlikely walked in and sat down directly in front of
him. Mid forties, well dressed in an expensively subtle way, she had
rich chestnut brown hair which brushed her shoulders and designer
spectacles showcasing intelligent hazel eyes. She held George's gaze
for several seconds before speaking.
'Thank you for keeping this appointment George, my name is Helen and I would like to offer you a job.'
'How did you get my email address Helen?'
'We have everybody's email address George.'
'Why would someone who has everybody's email address, but who knows nothing about me, offer me a job Helen?'
'Because we know everything there is to know about you George, from your internet search history down to the list of Cambridge hostelries from which you've been barred.'
George took another bite of his sandwich, but kept his eyes firmly fixed on Helen's inscrutable gaze. His keen mind, insatiable curiosity and
acute observation began putting together a list of possibilities. He
was in a chess game and Helen was several moves ahead.
'Why would anyone who has my internet search history ever want to offer me a job Helen?'
'Because your search history, your maverick behaviour, your exceptional mind and your sheer bloody mindedness are exactly what we are looking for George.'
'Will you have dinner with me tonight Helen, round at my place?'
Helen smiled as George's feeble attempt to unsettle her dissipated into the ether.
'No I won't George, but I will have lunch with you round at mine. I have some friends waiting to meet you'
'Is your place far Helen?'
'I have a car waiting outside George, we can be there is forty five
minutes.'
George now had enough data to get himself into the game.
'What's the food like at GCHQ Helen?
Helen did not reply, but instead made her way to the door and stood
holding it ajar.