The Bloody Gorgon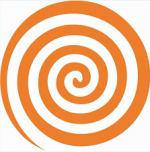 Tue, 05 Nov 2019
2 likes
When the first sunflower was upon them, they measured it up to nine feet tall, the size of a small hedgerow tree in the common garden.   But that was all the common there was to say about it.  From out of its golden shawl of petals, a giant mustard eyeball stared, full of heat and intensity as it unfurled for the sky; and up very close, the central whorl of needle-sharp thorns put a murderous spin on this blossom's dainty esteem.  
'Don't look directly into it,' warned Stinson.  'You might go blind.'
'It's not the bloody gorgon, you halfwit,' said Masterson.
It was Stinson and Geissel, one might say the only true proponents of God's innovation in the group (if one was to interview each of them individually regarding their teleological attitudes), who now shrunk back in fear from the massive plant.  You would think such a heavenly spectacle would have mobilised their respective faiths.  But something unnerved them.  They had seen whales and winged beasts.  They were ready for the devil and even lion-headed penguins.  But their pilgrimage fell short of welcoming these pastoral anomalies. 
Katrine however moved forward to touch the flower.  She found the main stem had a smooth fleshy texture; it was slightly wet and sticky, and she felt for a second she was caressing a healthy human arm just out of the bath. 
'No trouble,' she said, turning to the others.  'Garden-variety.'
While evaluating the giant flower, they had failed to notice their whiskey-softened Captain drop into a form of trance.  He remained standing, with one hand still holding on to the trolley with Mrs. Juhl's coffin.  But his eyes were boring into the sunflower head.  Or was it the other way round? 
Geissel was the first to see the Captain in a daze and having spent time with Walter during his projection sessions, he immediately thought that was what Littlewood was doing.  But if Walter hadn't been able to teach him how to project the astral body, how could he have taught the Captain to do it? – thought the old career priest.  A mild resentment started growing in Teddy Geissel as he pictured Walter shaking Littlewood's hand and proclaiming him his very best student until the career priest realised there was something else going on with the Captain.  He was not projecting his astral body.  But his eyes were whirling mad like his optical system had plugged straight into the sunflower spiral. 
'What did I tell ya,' shouted Stinson.  'It's after his soul.'
The Captain stood hypnotised for about a minute.   The others gathered round him and tried to snap him out of it. 
And that he did eventually. 
'Hold on,' said Masterson.  'He's going to boke.'
And that he did eventually too.
And after all the bread and cheddar soup and whiskey had tumbled out of his mouth, he wiped down Mrs. Juhl's coffin with a cloth and set his wearing mind to avoiding Katrine's eyes for the rest of the day.  And all eyes, for that matter.