Boxes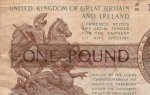 Thu, 07 Mar 2019
Geissel lay in his first warm bath in several weeks and counted the blots of dried soap on the walls.  Forty-one.  Forty-two.  And there's another on the spout.  Forty-three.  That was a lot.  For all its extravagance on the outside, the hotel was hardly untarnished within.  That was forty-three blots.  Forty-three prior baths that had been taken.  Forty-three in total.  Forty-three naked – he stopped himself before exceeding certain boundaries, closed his eyes, and gradually slipped into a dream where skeletons could rattle in secrecy.    
Geissel had managed to snatch a room all to himself this time.  Stinson, having enjoyed the only private quarters available when staying at the Littlewood house, now had to share digs with the bleak Father Masterson.  A quandary he had feared back then but which now he imagined he could tackle; they had just gotten through a period of intensely confined lodging so he was experiencing less conflict on the whole.  Oh yes, there was something a lot more daring now about the angel-faced one. 
Their room was small – as were the two single beds – compared to what they were used to in their respective rectories.  But the bedding was plush enough; and the furnishing, handsome and stately; all of a standard that would please any spoilt rotten servant of the lord. 
Masterson was at the mirror combing his hair in that cavalier way he was inclined to do while the younger priest twirled a cotton swab in his right ear.       
'So tell me Stilton,' Masterson said, making the final touches to his mane, some artful chops at the sides.  'Do you even drink at all?  You have the look of a pioneer.'
'It's Stinson.  And yes, I have a sherry every now and again.  Or a glass of wine.  But I'm no lush.  Nor am I a pioneer, but I still work alongside them from time to time.  I'm often asked to judge the talent shows they put on for the young ones.  You know, Masterson, you wouldn't believe the vocal talents of some of these kids I see.  The last show I judged, there was this one young fellow, and I swear, it was like Sinatra –'
'I couldn't give two fucks, Father, to be fair,' Masterson cut him off.  'Take your collar off, like the man said.  We're going to the public house.  And we don't want any heathens taking umbrage.' 
Being the unusual Irishman that he was, Stinson had never set foot inside a public house in all his 28 years.  This void in worldly practice was not a consequence of his angel-facedness, as one would expect; as a matter of fact, he might have done so, had he ever been invited.  Now he had been invited; and the invitation issued by the most inscrutable individual he had ever met, on an island far north of home; and he was entirely without a second thought.  He had heard before from an elder priest that the Holy Spirit most certainly worked in mysterious ways, and had guided many a clergyman through 'depraved territories', only to deliver, unexpectedly, a new level of spiritual education.  Might Father Masterson turn out to be his soul-friend?  Oh, the firsts were coming at him left and right.  Exciting times.    
Dagny's, the bar Grimur had pointed out to them, was named for its landlady, a tall and rather beautiful woman in her forties, with long braided blonde hair that reached down to her waist.  In Masterson's eyes, she could have been the twin sister of the fish girl they had seen earlier standing in a doorway smoking, only this one didn't look like she had been dropped on the head as a baby.  She was mighty fine looking, right up the wolf priest's street, and he plonked himself on the nearest stool at the bar so that he could be facing her, with a smile on him ear to ear; and he thanked the heavens he hadn't brought the dog collar out.
'Beer or whiskey, or both?' Masterson asked Stinson.
'Just beer.'
Masterson splashed a note down on the bar.  Sceptically, Dagny picked it up and gave it an inspection.  She seemed to recognise St. George and the Dragon so she gave the priests a nod of approval and went to the taps.
It was a dark pub, sparsely-lit, and darker now as evening was setting in.  Decoration was minimal also.  The jawbone of a sperm whale was displayed on the back wall, but it was toothless, and spread out in such a way that you wouldn't have known what it was until you got close to it.  Apart from that, it was just a dusty and stodgy little room.  There were only five other customers.  Three of those were on the stools and typical of the kinds of people you were likely to see on the stools in a public house – in Stinson's tenderfooted impression of it, at the very least: loud, downy, wobbly, and combative.  In any case, they might well have been invisible, as it was the other two customers present that drew the bulk of his attention.  They were sitting (almost) side by side at one of the lounge tables: an older man and a younger woman.  The man was middle-aged, had on a grey stripe suit, and was wearing tortoise shell spectacles.  His eyes were closed, but he was clearly not sleeping as his face was oddly clenched, as though meditating hard on something.  The woman accompanying him was maybe thirty in years, with a brown mop on her head that rippled in the dusty air.  She too was conspicuously sedate for public house business.    
But perhaps it was the object sitting between the strange pair that truly seized Stinson's attention, fascinating as the two people were. 
For a long wooden box was wedged between them, not unlike boxes Stinson had grown accustomed to seeing after being appointed curate in the village of Angleford.  He had seen many boxes like that in the summer of 1948, when the parish was struck with its first polio epidemic, and more again the following spring, and yet more again in '51, when there happened another devastating outbreak. 
Yes, Stinson had seen plenty of boxes like this one before.