Dossers and Mollies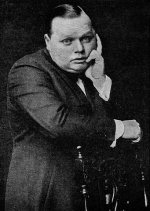 Wed, 24 Nov 2021
A clean-up got underway and most saw to helping out, though some – that is, Sasdy, Devin, Abby and Sullivan – felt under no contractual obligation to do so and instead went back to the kitchen to finish their stew, and so receiving dirty looks from the others coming through with detritus. 
Imogen aimed a particularly dirty look at Devin as she carried Elder's charred desk chair to the back door.  It was a look meant to introduce a man to the inexorable hardships of the relationship he had signed onto, a get with it or be prepared to suffer kind of look; let's be fair, seven and a quarter months was a long time to go without getting that look.  Not exactly enamoured by all she had seen here, Imogen was at least willing to muck in as against that lazy so and so.  The look he gave back to her was you know I'm not afraid to get my hands dirty – but amn't I on holiday! 
Although collectivist values were endorsed by the Kindred Eye, they were not as strictly adhered to as in other communes and separating yourself from those who chipped in, you were certainly being quite bold, in terms of upholding the basic human courtesies.  Personality was truly a difficult thing to overcome, even for those who had within them the most sangfroid to share; Elder allowed them to vent their frustrations and resentments so long as self-awareness was alive and well and their craw was in keeping with the house rules of no punching.
There were slops as bin liners full of ash and baked stationary and the skeleton of the All-In-One computer system and part of a skirting board and various melted plastics were chucked hastily out to the backyard.  In the rain and mud and under light from the wall lantern, the rubbish looked like slugs sliming over scrap metal.  Elder's library mostly came through unscathed, apart from a couple of cover-scorched paperbacks which now lay flat on top of the pile, wings out like flattened brown moths.  Most of his books survived however, and those first ones he'd thrown at the door were lucky to have been chosen, for now they found themselves promoted to a stack on the piano, consequently standing a better chance of being found by a curious reader.    
            One other person refused to assist in the aftermath of the fire and that was Moloney, who rose to pour himself another brandy and strolled around the front room with the shotgun slung rather precariously over his shoulder.  He strolled for a few minutes while the others cleaned and when all were sufficiently forgetful of his presence he finished the brandy, laid the glass down on the stack of rescued books on the piano, and began slowly to walk up the staircase.  Not a soul was watching but Fatty Arbuckle, who eyed Moloney from his pedestal on the shelves, smiling and nodding him onwards.    
            Another person might have taken care on those naked stairs to de-emphasise the creaks – but not Moloney.  There was too much pandemonium inside the house and outside for miles and miles of land and sky for anyone to notice his ascent now and before long he'd reached the top and begun the business of going through their private chambers.   
In the bedrooms, he met the fetor of people, the emulsified odours of many of them together that he wasn't much used to in his experience of things, the life of riding mollies; in his nose suddenly, there they all were: fucking, sleeping, smoking dope, and pulling on themselves – hourly, by the smell of it.  Could he have done with such a life himself?  Aspects of it would be nice, sure, but he wasn't about to lay his head down for the night in the pig paddock.  There were a few single beds – bunks – but also matted bags on the floors for the unfortunate ones.  Dots of mildew covered the walls of each room as well as lunatic spatters of paint just like those he'd seen downstairs.  It didn't matter who was sleeping in these rooms, male or female, young or old, they were all filthy dossers by the look of it, egged on, Moloney reckoned, by the good senator who appeared to have let the building, this upstairs part of it at least, go to all shite and decline.  The last room before the stairs to the attic was not much bigger than a cupboard with a small bath and a sink inside and the stink of woolly mulligan from it was so intense that he didn't bother investigating, but one thing was for sure from his probe thus far: there was no sign of the Oul Lad anywhere.