Excavatum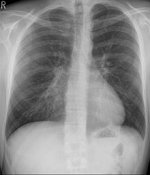 Mon, 18 Mar 2019
'Ah, astral projection, so that's what he's doing,' said Stinson.  'Does it work?  I don't know much about it.'
Katrine had a softly doubtful expression on her face.  'I entertain him.  I've been hesitating to diagnose, yet I'd say he's striding a thin line between idiosyncrasy and delusion.  He didn't used to be like this.  He's taken many turns in his inquiries over the years.'
'In what ways?  I've always been interested in how someone gets into such things.'
'He once worked in psychology.  As I do, by the way, but not by any relative design.   He had his own practice in Copenhagen until about ten years ago and then there was a change.  He started off in the direction of parapsychology with some urgency.  Hypnotic regression, trance-channelling, séances, even levitation – he began to employ these screwy methods with his patients.  And believe it or not, he became more successful as a result.  They went to him in droves.  So much for science.'
'That's very interesting,' said Stinson.  'You know, I've always thought that maybe I'm doing a form of astral projection myself in the way of praying.'
'Well, they're both leaps of faith, so yes.'
A fat haze had formed around the bar as the palaver amplified and the empties spread and the whole place looked and smelled like an aftermath; and the survivors seemed so undeserving.  It certainly seemed all the sinners had been left behind.  Masterson was rocking back and forth now, throwing whiskey to beat the band down; and the barflies were beating on each other's backs with cushy truculence.  At first, the odious and radial perfume of tobacco had the pub-new Stinson fearing asphyxiation, but he quickly got used to it.  As everyone did eventually.  And he continued his conversation with Katrine, asking:  'And do you also practise in Copenhagen?'
'Well, yes,' she replied.  'But I work primarily in research.  I focus on the psychological effects of deformity.'
'Oh my,' said Stinson.  'How very interesting – my heart always goes out to those unfortunates.  I'm often asked why some of God's children are made less whole than others and I feel there's nothing trivial about the question.  Now I don't believe God is vindictive at all but it is often difficult, even for me, to see how exactly his presence manifests through all of this suffering.'
'I'm not concerned with any of those questions in my work.  As you might have guessed.  I'm more interested in issues of isolation, well-being, self-esteem, communication, and such things.
'And what led you into that area?'
'I suffer also myself.'
'What?  You are impaired in some way?'
'Yes, I am disfigured.'
Stinson was taken aback.  His eyes gave her a quick low-key lookover, and he carefully tried to restrain himself from doing a full-on frisk.  There was not a blemish on her.  Not a limb missing, nor a bone out of place.  He didn't understand.
'I don't understand,' he said.  'I can't see any sign of disfigurement.'
'It is not always apparent on me – especially when clothed.  My condition is known as Rectus Excavatum.'
'You have to forgive me, I'm not aware of it.'
She pushed her chest out towards him and pointed to her right breast and said:  'I have one sunken titty.'
 The priest's face reddened.  What caused this to happen was the use of the word 'titty'.  He had not heard the word since he was a boy.  Not since school.  The other boys would say the word 'titty' a lot (and to a greater degree, its plural 'titties').  It had once stirred within him thought and other-provoking feelings which he had since managed to control.  He swiftly banished those memories he associated with the word and, looking closer at Katrine's chest region, realised that he still couldn't see anything.
'But I still can't see anything,' he said.
'Do you want me to take my things off and show you?' she chided him, grinning.
'Of course not,' responded the angel-faced priest.
'It's a deformity of the breastbone,' Katrine explained.  'Seen as an indentation.  In my case, it is most severe on the right side of my rib cage so it appears one of my breasts has caved in.'
Stinson had encountered the crippled and damaged in his time, but more relevant in his mind now was the letter his mother had sent him just before he set out on his journey in which she described the arrival of a ghastly circus in his hometown.  And he wondered now about Gwen and Lionel, the two unfortunates, who were currently residing in his old bedroom. 
His whole world appeared to be slowly changing shape.  But grace and even beauty were revealed in each of these malformed episodes of his continuing history.
Masterson had finally pulled himself away from the bar and made his way to their table. 
'Ey,' he grunted, with a triple whiskey bobbing up and down in his hand.  How many Georges and how many dragons were now in Miss Dagny's possession?
'Righto, Masterson,' began Stinson.  'This is Katrine.  And her stepfather....oh, what's his name?  I didn't get it.'
'He is Walter,' said Katrine.
'Yes, this is Walter.'
'Okay,' said Masterson.  He said nothing else.  No Hello.  No nice to meet you.  Just Okay.  And grabbing an extra chair from the nearest table, he deposited his hefty form next to Stinson.  Before the angel-faced one could counsel his cohort on the rudeness of his ways, there was a noise from Walter: a big exhalation followed by the first sound to come out of his mouth since the priests had entered Dagny's.  It was the kind of sound one makes after a papercut: a terse but high-pitched expression of pain.  Subsequently, the body moved.  Walter raised his arm, took off his tortoise shell glasses, and turned to Katrine, wide awake in the world all of a sudden.
'So,' Katrine said to him.  'Where were you?  Did you go there?'
Walter slowly nodded. 
'Well,' said Katrine.  'What did you see?'
Walter then spoke, in a low weakened voice:  'Whispers.  Whispers. '
'You saw whispers?'
'I heard whispers.  Whispers in the ice.'
The recently arrived Father Masterson took a moment to look at each of the people sitting around him with his already weary eyes.  Then he looked up at the coffin sitting directly across the table from him.  After he'd concluded his droopy analysis of the situation, the swigs he'd been taking from his glass stopped, and guarded nips took over.