Mouthings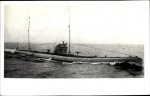 Tue, 05 Mar 2019
The thick waft of Halda's mutton stew soon took hold of Littlewood's olfactory receptors and to show his ecstasy he performed a huge suck-and-vent whilst going 'Aaaaaaah'.  This pleased both of his hosts greatly.  The apprehensive traveller might fear the smaller and more remote frontiers of the world, but they would find, if they disregarded their qualms, that in almost all cases it was these cultures, rustic and isolated, that prided themselves most in their neighbourly dispositions.
'How is it travelling with the priests then?' asked Grimur, as both men sat.  'Are any of them sea-trained?'
'The big one is – to some extent,' said Littlewood.
'That one does not look like a holy man to me.'
'Nor to me, but it takes all kinds, I suppose.'
'I've shipped with a holy man once myself.  It was a burden for all involved.'
'Ah, the weight of God.  I think I understand.  Was it a spiritual struggle for the crew?'
'No, he was a chaplain for the British during the war.  We were asked to haul him to Vagar island and a German submarine made a run at us.  So watch out for bombs.  That's my advice, Fergal.  You don't know what could happen with cargo like that.  What about you anyway?  Are you a religious man?'
'Yes, I am.  But – '
'But?'
'I'm suspicious of God's human delegates.  There are scoundrels among them and most folks back home are reluctant to question.  If I'm honest, I don't question them either, but I tend to hold back on the reverence.  I still go to mass, and I pray, and take the communion bread, but I've stopped genuflecting.   I assume God can hear me loud enough and it makes no difference whether I'm on my knees for the priests or not.'
'Well, I'm with you there.  I also stopped doing that a few years back.  But it was mostly because I banged my left leg up in a tussle with a 500 pound flattie.'  And then Grimur moved in closer to Littlewood and whispered: 'That's the excuse and it still works.'
Littlewood leaned in: 'Does Halda speak English?'
'I can't be too sure,' was Grimur's hushed and cryptic response. 
Halda had no ear for their mouthings, whether she understood or not, as she approached them with two huge wood-carved tureens full of stew.  Littlewood had already thrown several spoonfuls into him before realising the bowls had been sculpted in the shape of fish.  'From Greenland, these,' said Grimur.  'Where you'll be going.'
'What about Halda?' asked Littlewood.  'Is she not eating?'
Halda seemed to understand his inquiry, but she waved him off pleasantly, muttering something in Faroese, and left them to whatever confabulation they had already begun and would no doubt continue.
'What did she say?' asked Littlewood.
'No,' replied Grimur.