Speaking in Silence
Image: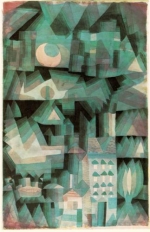 Thu, 13 Jun 2019
Speaking in Silence
You now pass without a glance
no hello, no second chance
all the while knowing how we affect the other
all the while telling ourselves there is another.
We don't say a word but my eyes still stay too long
we don't say a word but I feel we could belong
yet the time has passed and the chance is gone
so we speak in silence, carrying on withdrawn.
A piece from my book Paper Doors.