Us to Me
Image: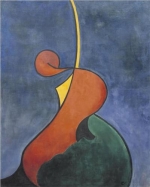 Tue, 11 Jun 2019
This pain it moves around me
inside it grabs and shakes me
the dark clouds it brings within me
the air is thick it chokes me.
A pain that slowly suffocates
within the life it begins to take
it makes eyes hot and tears wait
the prick that begins their fate.
I don't like how this is going
life was tense, an unknowing
but moving forward also strangles
and so we dance, emotions tangle.
This pain of change I endure
it hurts, it cuts, but I am more
to get to the point where it no longer strikes
where it just is, no longer my life.