Cedars Gardens
Primary tabs
I have 3 stories published in 0 collections on the site.
My stories have been read 259 times and one story has been cherrypicked.

I feel I am no different from most when talking about myself. I suppose we always try to sound exciting and well-travelled and well-read and to a certain degree well-heeled. But in effect, I'm only moderately all of those and everything being equal I am none of those. 
Yes. I went to university and read Sociology. What I've realised over the years of writing fiction is that all of my stories have a sociological perspective. I'm always knocking the establishment for the cretinous monster it undoubtedly is. My main characters are always from the wrong side of the tracks born into poverty, struggling from birth and always oppressed. Because to be honest, that is what to my mind is happening all of the time.
A world always seeking profit is dystopian by nature; far too many dogs eating other dogs for my liking and avarice and waste are uppermost.
My stories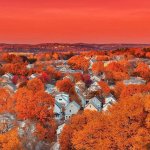 A Nervous Bread Van "David, is there anybody you know in this part of the world who can help you?" I was facing the Salvation Army Brigadier who sat...
Log in to post comments
57 reads
" Farewell To All That" by Richard Geneva I reported to Dockside Command, at Southampton, on the morning of November 11th, 1955. I was nearly twenty...
Log in to post comments
29 reads
Gunter By Richard Geneva I was thinking of Gunter Grass only today. I don't know what prompted me to think of him. I suppose it was just the fact...
Log in to post comments
173 reads