JustinTuijl
Primary tabs
I have 28 stories published in 3 collections on the site.
My stories have been read 1507 times and 5 of my stories have been cherry picked.

I write poems, stories, fiction, non-fiction, articles.
The poems are mostly confessional style, novels are thrillers, mostly.
I have a few books on Amazon, all 99p each, bottom dropped out of the market!
I did a BA degree when I was old in creative and professional writing. Am doing another now, MA in Novel Writing.
The Covid nonsense has had a terrible effect on my writing.
My views are not mainstream!
All my images come from Pixabay
My website is here:
My stories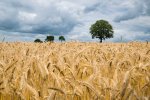 This is the oldest of my poems still in existence. I am not sure of the date, perhaps 2008. Before that I had a terrible habit of thowing away all my work.
Log in to post comments
35 reads
Here we go for a wild ride 2021
Log in to post comments
111 reads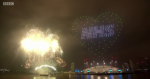 A miserable year for my writing
Log in to post comments
112 reads
Pages