Features
Bee's Journey
Picks of the Month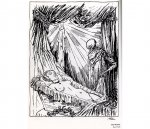 Posted by blackjack-davey on Tue, 09 Jun 2015
As a young man, I was fond of walking holidays and particularly liked the wilds of Scotland, covering vast distances by foot. They were pretty much deserted then, and every year I'd spend a couple of weeks with the Duchess of X in Perthshire. It has to be an X I'm afraid or you might look her up. I believe she is still living, wrapped up in her ancestral tartan that comes all the way from Botswana.
Read more
Posted by Old Jack Is Back on Wed, 24 Jun 2015
It is the one thing we have in common:
that we breathe the world's air, then we do not.
To write one line about something so trite
is a waste of paper. The rain forest
will bless me when I do not trouble you
with such banality. So I shall spend
my days sparing you the grief of reading
my shallow thoughts about mortality.
Read more
View all Picks of the Month