Features
Bee's Journey
Picks of the Month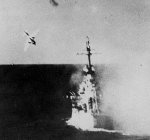 Posted by Stephen Thom on Tue, 12 Jan 2016
The sleek body of the dive bomber plunged, the arc of its wingspan and tremendous feedbacked screech cutting the air around it to ribbons. The ships below had arranged themselves as some kind of vast ocean sundial, a great tanker drifting in the middle.
Read more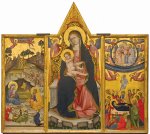 Posted by Philip Sidney on Tue, 05 Jan 2016
Mother in a mantilla
rubs her spit dampened
handkerchief across a child's face,
not clean enough for God,
who lives inside and judges us all.
She unpurses lips to reveal
a tight mouth drawn on
with matt lipstick,
fit to speak the strange words
from another time.
Her bag snaps shut
and with a brisk neat clip of feet
Read more
View all Picks of the Month