Pick of the day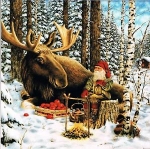 Posted by hudsonmoon on Thu, 05 Dec 2013
It was the night before Christmas, see?

When all thru da flat

Not a critter was fussin'

Not one smelly cat
The socks wit' da holes,

was nailed ta da door

In hopes that ol' Santa

Would soon hit da floor.
The kids was all brawlin'

For a spot in da bed

While a dozen brass knuckles

Danced in their heads
Read more
Story of the week
Posted by Stan on Mon, 25 Nov 2013
First bit of a story I entered for this year's Bridport. 
Read more
News from the editor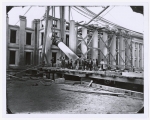 It's been an exciting week for ABCtales. As you can all see the redesign has now been implemented, and with it comes a set of new features.
Read more
We have been talking about doing a few aesthetic changes for some time, and with some help from our IT team we are proud to announce the launch of a new face for ABC.
Read more
Poem of the week
Posted by VeraClark on Wed, 27 Nov 2013
Seeing him unexpectedly gave me a sickening. 
Lice-eyes on the slorm, all over me, our past 
bursting through raggedy-edged. Metres apart –
yet his gaze smothered me across the barest of air. 
Bindings still slung around my neck – years of washing-line
Read more