Features
Bee's Journey
Picks of the Month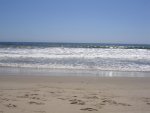 Posted by Bee on Mon, 25 Apr 2016
We take it for granted that to make a journey is to travel from A to B, but it's not always as simple as that. There are often so many stops and starts along the way, hazards and jams; diversions off the beaten, and back on track, with the odd sight-seeing stop, coffee breaks, etc.
Read more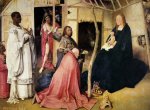 Posted by Noo on Sat, 09 Apr 2016
I'm driving and it's night and I can't see anything but the blackness.  And the road ahead and cat's eyes being devoured and Lost Highway did it better. So much fucking better.
Read more
View all Picks of the Month