Pick of the day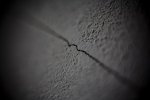 Posted by Nopride4531 on Thu, 24 Apr 2014
Anxiety is when the lights shut off and the monsters under your bed come to life.  
Bad dreams happen when you are wide awake, curled in on yourself, as if your arms could protect you from the horrors of your imagination.
Crushed.  That's how you feel, like the air around you suddenly weighs a thousand pounds.  
Deafening cries silently ring out of your mouth, but they can only be heard by your ears.
Read more
Story of the week
Posted by blackjack-davey on Wed, 16 Apr 2014
The architect didn't see much point in kissing. He no longer liked his wife's cooking or her dresses -- they got brighter and brighter and much more daring. When he got in he went straight to the fridge before looking at her. Long ago she had been his project when he needed to kick-start his practice.  He loved her vigorous body and its hidden and unexpected muscularity. Admiring her shape, he told her form followed function.
Read more
Features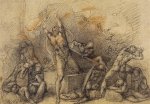 Read more

I'm glad to make a call for entries to ABCtales' latest prose and poetry competition, 100 Years On.
Read more
Poem of the week