Features
Bee's Journey
Picks of the Month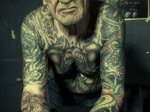 Posted by Accidentallyexisting on Wed, 28 Oct 2015
walks down street,
shaved head bowed -
shoulders slumped
and leathered features
weathered brown.
Dog end loose between 
the yellowed digits -
sucks his smoke from cup of hand;
eyes dart needles,
teeth dyed tan.
Reek of last night's beer 
leaked into denim -
arms exposed and legs bled 
blue blotched ink from foot to neck.
Read more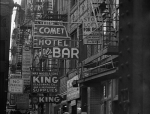 Posted by Michael S R Val... on Mon, 05 Oct 2015
This is from a series of prose vignettes I've written, all of which tie into one story. All entries from the series are semi-biographical, this one in particular reflecting a real situation and based on real people, one of whom was me and the other, a prostitute named Molly. It's rather long but I couldn't split it appropriately so bravo and thank you if you make it to the end!
Read more
View all Picks of the Month