Pick of the day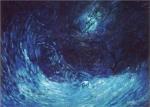 Posted by maggyvaneijk on Fri, 18 Apr 2014
Tell me that you haven't felt like this for years

way-out high on red wine. Tell me about

2005 and the cycle of time, how you never

would have dreamed of seeing me here

and tell me that it's magic as your long

fingers curve around my shoulder

bone sliding over bone

eyes swimming in the haze of the heat.
I remember how they warned me:
Read more
Story of the week
Posted by blackjack-davey on Wed, 16 Apr 2014
The architect didn't see much point in kissing. He no longer liked his wife's cooking or her dresses -- they got brighter and brighter and much more daring. When he got in he went straight to the fridge before looking at her. Long ago she had been his project when he needed to kick-start his practice.  He loved her vigorous body and its hidden and unexpected muscularity. Admiring her shape, he told her form followed function.
Read more
Features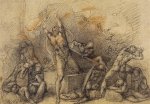 Read more

I'm glad to make a call for entries to ABCtales' latest prose and poetry competition, 100 Years On.
Read more
Poem of the week