The Castle
Posted by Kilb50 on Fri, 29 Sep 2023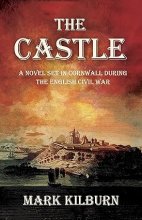 My historical novel, The Castle, from which extracts were posted on AbcTales last year, is now available on Amazon in digital, paperback and hardback editions.
Overview of book: 
Cornwall, 1646; England is in a state of civil war.



In the town of Falmouth, the population awaits the arrival of General Fairfax's Parliamentary army which is sweeping through the south west. Only Pendennis Castle remains under Royalist control, its garrison refusing to surrender.

In this fast-moving historical adventure, the lives of four characters become intertwined: Dan Arent, a Dutch sea captain; Ann Netherton, a woman of faith; Elowen, a sixteen-year-old huntress; and Maben, a ten-year-old mute boy 'touched by the moon'.



As the inhabitants of the castle suffer a brutal siege, two of the four characters attempt to gain entry, while two are desperate to escape.



The Castle is a story of endurance, faith, belonging and superstition. It offers a thrilling insight into a little-known chapter of England's civil war history, set against Cornwall's rugged, unpredictable landscape.
Log in to post comments
429 reads