Features
Bee's Journey
Picks of the Month
Posted by rosaliekempthorne on Mon, 16 Jan 2017
Opal pads across the back of the couch, leaps down onto the arm, and over to Emmalynn. She rubs her soft black head against Emmalynn's hip, seeking affection, seeking approval. She was the runt of this litter, but now she's long and sleek, with the pale, gleaming eyes to which she owes her name.
Read more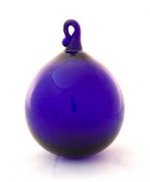 Posted by Noo on Tue, 03 Jan 2017
When I saw the missed calls, I fed my dread with sugar
Bracing myself with gulps of vanilla milkshake and chocolate wafers
Although I should have known what was coming
Because I've known it for years.
You didn't know
With your half-finished crossword
Your broken bowl of cereal spilling on the floor,
And people will call that a mercy.
Read more
View all Picks of the Month