Features
Bee's Journey
Picks of the Month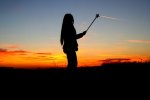 Posted by Lille Dante on Mon, 23 Oct 2017
 Diane cast her spell, like casting a boulder in a pool of Reality and causing it to ripple. The force of her will made manifest.
Read more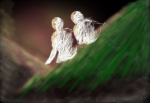 Posted by rosaliekempthorne on Thu, 19 Oct 2017
He got up before dawn.  Each day.  Crawled out of bed to the stinging sound of an alarm going off beside his bed.  Woke himself with stabbing cold water.  Shook the day into himself, picked up his bag while a house, a street, slept around him, and slunk out the door.
Liam Anders.  We were about ten or eleven, I think, when I first learnt his name.
"The mother's his sister," one of Mum's friends confided.
Read more
View all Picks of the Month