Features
Bee's Journey
Picks of the Month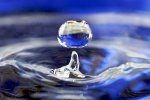 Posted by Stephen Thom on Thu, 18 Jan 2018
Image: © José Manuel Suárez/Wikimedia Commons
Read more
Posted by london_calling79 on Tue, 23 Jan 2018
How many new cousins have you got?
Four. Three with scars and sallow eyes.
How many new sisters today?
Dad's brought six. Four speak French and bruise real easy.
How many new aunts at yours this week?
Just the two. One still thinks she'll see her family.
How many in-laws at the weekend?
Seven. Two trained as doctors, five can't read.
Read more
View all Picks of the Month