Features
Bee's Journey
Picks of the Month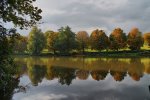 Posted by Schubert on Mon, 12 Feb 2018
She was suddenly overcome by a desperate urge to be on her own, away from
the formality, the fuss and above all, the sympathy. She leaned
forward and touched the driver gently on the shoulder and asked him
to stop anywhere that was convenient. She could see his face in the

Read more
Posted by well-wisher on Thu, 22 Feb 2018
1.
In America, land of the gun
they say they're arming everyone.
If they want less shootings, its agreed,
more guns, my god, is what they need.   2.
Everyone must take a gun to work
like a postal worker gone berserk
and soon even Lady Liberty
will hold a handgun, you will see.   Chorus: More guns; more guns
will keep us safe.
Read more
View all Picks of the Month