Features
Bee's Journey
Picks of the Month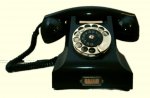 Posted by Ewan on Tue, 07 Feb 2017
For my dad...
Read more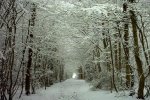 Posted by Stephen Thom on Sun, 12 Feb 2017
The headlights picked out individual snowflakes, quivering cotton drops spliced from the gauzy storm and suspended in their yellow orbs.
'You have to pull over,' he muttered, fidgeting. 'I don't know where the fuck - '
'Etteridge, or something,' she snapped, 'that's what you said last.'
Windscreen wipers scudded flowering white maps aside with irate, rubbery yelps.
Read more
View all Picks of the Month