100 Years On – An ABCtales Competition
I'm glad to make a call for entries to ABCtales' latest prose and poetry competition,
100 Years On
.

2014 marks the centennial of the First World War — and ABCtales will mark that occasion by inviting writers to incorporate the event into their work. There's no set way that the war should be treated - pieces do not even need to be directly related to the war in any way - but we do ask that there is at least some mention made, however incidentally. The theme is a starting point for thinking about this monumental event in our collective history, a means of bridging the distance between us and that time, or of accentuating it. The prize will a fifty/fifty jackpot –half of the total proceeds from entries will be split between our winners in the prose and the poetry categories, and the other half will go towards funding ABCtales. Winners will also receive personal feedback from our editor and the Judge, Francisco Vilhena, part of the editorial team at Granta Magazine.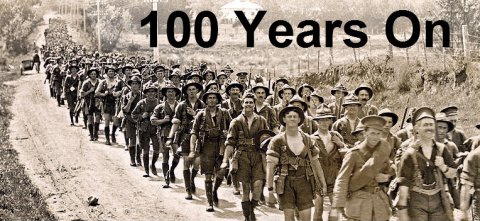 Rules:
The competition is open to all ABCtales members on payment of a £5 entry fee, £9 for two entries or £12 for three in any genre. No more than three entries per writer. No entry will be considered until the entry fee has been paid via Paypal. The competition will be judged by Francisco Vilhena. The opinion of the judge is final. No employee or relative of an employee of ABCtales is able to enter. All entries must be posted on ABCtales - post your entry as you would a normal ABC story, but check the 'Add to Competition' box at the bottom of the story edit form - you'll have to click 'flags' just above and to the left of the save button, and then you'll see the competition checkbox. The two categories judged will be fiction and poetry: there will be a word limit of three hundred and fifty (350) words for poetry and twenty five hundred (2,500) words for fiction. The prize will be split equally between winners of the poetry and prose categories. Honourable mentions will be announced but there will only be one winner in each category. The competition is open from now until June 1st, and the winner will be announced on June 16th. To register, use the box below:
Log in to post comments
4039 reads