Eastendbutchers Short Story Collection.
Posted by jolono on Mon, 17 Dec 2018
My  new book is now available on Amazon. It's a collection of 25 short stories. Some have been on here and some haven't. Some I've brought back to life and given them a bit of a twist. I was always worried of losing them somewhere, I recently moved house and couldn't find my external hardrive( where I keep all my writing), for weeks. Once I found it I thought, why don't I publish them and then they'll always be out there! Hope you like them!
Here's the link...https://www.amazon.co.uk/Eastendbutchers-Short-Story-Collection-Tales/dp...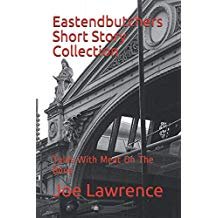 Log in to post comments
772 reads