That Beast from the East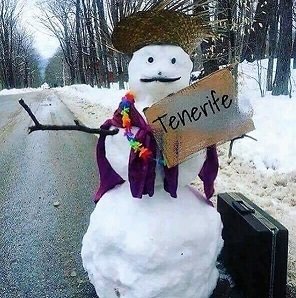 Well our central heating broke down early Thursday morning after two days of temperatures about -5 degrees C. The temperature in the house was about 13 degrees... reminded me of the olden days when we had no central heating. The condensate pipe had frozen. It's a pipe from the boiler which is routed outside the house. It takes the excess water from the boiler in a slow trickle. It's easy to thaw out with a couple of kettles of boiling water.
Trouble with ours is that the boiler is upstairs and the pipe leaves the house at bedroom level. I defrosted the bottom half of the pipe, but was wary of climbing a ladder with a boiling kettle of water. 10 years ago, I'd have shinned up the ladder with reckless abandon, but being conscious of my mortality... decided not to chance it.
Fortunately, a local plumber of our acquaintance came out and defrosted the pipe with the alacrity of youth coupled with a tradesman's experience.
The great freeze lasted for 4 days in total and dumped copious amounts of snow across the country. We all expect the country to grind to a halt under such conditions... and the country duly obliged.
Spring should arrive in the next couple of days and I should be able to get out for a potter around the garden. I've got many hardy plants... hardy to maybe 2 or 3 degrees below zero that is... not sure how they'll be after the best part of a week well below zero.
Log in to post comments
666 reads