Ten Years Married; Ten Years Divorced
2010 And so, the papers come through. And I still can't believe you really meant it, when you said that. And I just go through my life, through my...
Log in to post comments
133 reads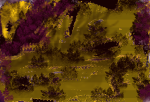 2000 Hoping I'm beautiful. Standing there in the white dress, with the blossoms in my hair. The sun twinkling off the pond, and the wind blowing. My...
Log in to post comments
239 reads