DKWoodyard
Primary tabs
My stories
Has it been five minutes? Ten? The man does not want to look at his phone for fear of accepting that he's been stood up. He is not a stranger to this...
Log in to post comments
202 reads
Image: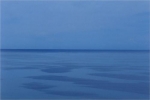 I sit on the shores of the coastline. The sand is warm, having absorbed the rays of sun that it's repetitively beaten with and the water dances with...
Log in to post comments
277 reads