Black & White
Lend me your ears, O reader, I've got some stories to tell!
The woman of his dreams... She was standing right in front of him! Or was this just another dream?
Log in to post comments
1321 reads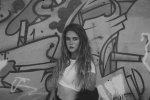 She hated how the wetness of those creams stretched from the top of her forehead to the top of her intentionally open cleavage.
Log in to post comments
1040 reads