The Colour of Everything
A little girl walked barefoot across the grass. She carried a blue handbag. The handbag had a shiny clasp of silver on its front and a loop of blue...
Log in to post comments
4469 reads
Copper Books can change your life. For me it was Steinbeck, a blend of Cannery Row and Tortilla Flat . Something from Steinbeck's mind connected with...
Log in to post comments
6944 reads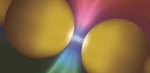 The ceremony was weighty with ritual. A bishop officiated, incense floated in the air, nuns sang in wobbly unison and a crowd of extras from the...
Log in to post comments
4025 reads