Short Stories
The title says it all. A place where I can put all those little pieces of inspiration.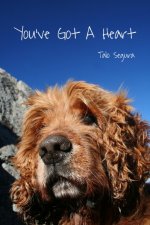 He couldn't talk, but - oh man! - he was clever, intelligent. Maybe even telepathic. The rain was coming down in sheets, the wipers swiping across...
Log in to post comments
139 reads
"I hope you remember me?" He wrote! Of course I remember that nice boy with his southern drawl who writes some interesting stuff and tries to survive...
Log in to post comments
32 reads