kipper2
Primary tabs
My stories
Adam and Eve Part 2 of 2 I cannot say exactly what brought me back to this little town, nor can I say 'why now'. Thirty years had elapsed since that...
Log in to post comments
430 reads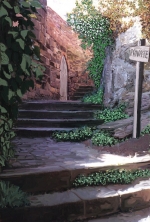 Adam and Eve It was a night I've spent half a lifetime trying to forget. After motoring three hundred miles through a murky October day in Nineteen...
Log in to post comments
1560 reads
1 of my comments has received 1 Great Feedback vote
1 Vote
Hi AutaB
Posted on Wed, 29 Jan 2014
Hi AutaB
I am a little surprised that none of the previous 'reads' made a comment about this very nice, well told story. Perhaps in today's world more cynicism, more confrontation or even violence is what people want.
No me, I like...
Read full comment
Posted in A Breath so sweet ...