Unordered Tales
(Better draft) The moment experiences of two Waffen SS soldiers during their tour of duty in Germany.
Log in to post comments
555 reads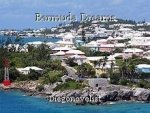 Tom, a black dude from Cali, dreams of Bermuda. Chapter One Tom dreamt of golden triangles. They flew at him in flashy arrays, lighthouse beacons at...
Log in to post comments
80 reads