Bermuda Dreams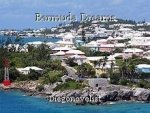 Sat, 02 Mar 2019
Tom, a black dude from Cali, dreams of Bermuda.
Chapter One
Tom dreamt of golden triangles. They flew at him in flashy arrays, lighthouse beacons at their tips, framing views of rough seas below. He fell through the portals, spotting a glittery speck shoot across combers, the orb transforming, as he got closer, into a pair of spread out wings against the white tube body of a passenger airliner. Suddenly he found himself inside this aircraft, idly lounging in a recliner to the left of the cabin's aisle way, a view of the cockpit in front breathing wide in his peripheral and then with a gaze forward, shrinking to an indiscernible chamber. In his dreams these faraway areas had always been like invisible lungs, retracting to remind him of their nonreality, then expanding only when they became significant.
Above the aisleway, a digital sign spelled out an enigma in red letters: Bermuda. The invisible lungs breathed in the title, bubbling it out to show the profundity in all its clarity, yet the announcement did not sail forth with bliss, rather, it flung an anchor of worries into Tom's thoughts. Bermuda, a familiar haunt, a group of rocky islands nestled in a crescent amongst oceans, boasted limestone hills of false sanctuary against troubles.
Tom cringed at mistakes made in his last trip, even admitting to himself, he had dug too much into pockets to pay for those Dark n' Stormies and other cocktails in Hamilton. The pubs on Somers Island, a stony octopus, stung tentacles into rich blood, sucking them dry for a living wage, yet Tom, a black dude from Cali, debt-ridden and struggling through college, felt more obliged to visit its sister island, at the eye of the Bermudian hook, Saint George's, where respite came in cheap takeaways.
Saint George's decor kept a colonial modesty, a contrast to the commercial obliquity of downtown Hamilton with its patchwork of highrises skirting waterfronts crammed full of yachts. The eastern island's ancient dwellings and shops, limbs of an old mariner, wore stone vestments of pink and yellow pastels, candy kisses of charm underneath pyramidal hats of limestone, and these lively mascaras, hiding wrinkles and cracks from nature's time-long harassment, went belly out for a tourist's favor.
In this town, Tom's dream took him to the porch of a two-story inn, an old Victorian mansion, a wink of white under sunny skies, and a living testimonial to a families greatness centuries ago. He remembered this place on his last visit, but the chalk on its pyramidal cap, a smear over limestone pinstripes, shown differently, reflecting orange casts from a dying light, and its airy balconies, with their lawn chairs and tables inside thrown about in disarray, screamed a hurricane's havoc.
Tom opened the front door, his pushes met by resistance from squeaky hinges, but after putting more muscle into a shove, it gave way, and a musky smell, reminiscent to moldy newspapers, escaped from within to hit his nostrils. The lobby he knew from the past, a line of rooms flanking a front desk with travel pamphlets, had transformed into an expansive suite of beds laden with luggage, clothes strewn about its tile floors.
Guests ran by him, picking up messes to shove them into suitcases. They came in frantic waves, hurrying to get done. One gentlemen, sporting wavy black hair above a high forehead of sweaty brown skin, went to a halt to size-up the new arrival. Tom knew this guest as family, his uncle, who he had not seen since a year prior at a wedding ceremony. It amazed Tom to see him here.
"We're goin' to be late for the plane!" Uncle Charles threw Tom a plane ticket. "But I found your pass under all dis clothes. So lucky for you, you'll not be stranded here."
"For reals?"
" Yah, we gonna be late!"
"But I jus' got here. How can we be leavin'?" Tom began to fret over missed opportunities. He never got to explore the island's western hook on his last trip. With family here, the excursion for the Royal Dockyards would have been worthwhile, but now, in surprise, an escape plan had got them busy.
A wiry old Asian woman, Aunt Lin, bent over Uncle Charles efforts, watching him as he shoved piles of shirts into a suitcase. She swiped away at loose strands of her close-cropped black hair in nervous anxiety.
Behind them, children ran about the place, causing a ruckus. Two kids played tug of war with a beach towel, as another got onto a mattress to hop on it, mocking a father's struggles with laughter.
"Hey, Ted. " Uncle Charles wove his hand in front of the springy monkey. "Get off dis' bed, now! I done tol' you, ya can't be jumpin no beds here! You want Mama to get you with the switch?"
"Nah, Pa. I just having fun."
"Fun? Vacation already over. Bye, bye, now."