unfoldingworld
Primary tabs
I have 2 stories published in one collection on the site.
My stories have been read 445 times
My collections
My stories
A poem to celebrate the kids going back to school. 'Naughty, cheeky, INSILENT children!' the teacher screams red faced. She's lost the plot because...
Log in to post comments
179 reads
Image: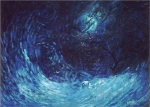 These are the last thoughts of a scientist trapped inside his zombie body. Turning is not what he thought it would be.
Log in to post comments
266 reads