simonsalias
Primary tabs
My collections
My stories
The Hobbyist An Obituary McKendrick was a hobbyist. Throughout his short-lived life he had turned his hand to just about every past-time imaginable...
Log in to post comments
301 reads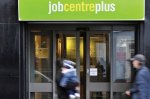 Day 8 – 16/10/2014 – Money Received my last payment two days ago. Think I'm going to have to cut back a bit. Still no news on the job front. I'd...
Log in to post comments
1008 reads
aspiringhitman.blogspot.co.uk Day 1 – 24/9/2014 – New Flat I've moved into my new flat. The council have decided in their wisdom to define it as a...
Log in to post comments
1042 reads