In the Mouth of the Bear (prose)
21? Overpaid,oversexed and over there. '80's Berlin remembered. If you were there, it's not how it was... but how we tell it.
Log in to post comments
2899 reads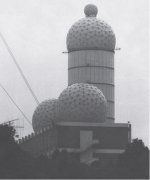 Life writing, so some of it might be true. In any event, move along, nothing to see here... Image is in the public domain. It's where I worked at the time...
Log in to post comments
1647 reads
A rare autobiographical piece... Image made using canva from elements found at flickr.com
Log in to post comments
426 reads