Come and Join the Fun...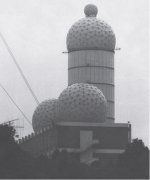 Tue, 17 Mar 2020
On the radio, Heaven 17 were going to live for a very long time. I didn't think I would. I'd spent the day on 'Racks': changing the tapes in 90 cassette recorders every 20 minutes. I leaned against the side of the car and closed my eyes.
Nothing I hadn't seen before on Teufelseestrasse, no point in looking out the window. Phil was driving; Paddy was in front; Dave was on Orderly Corporal, in the guardroom back at the station. I stretched out, as much as you can in the back of a Beetle. It was Christmas Eve: snow lined the road in greying piles. Full cloud cover promised more snow. The roads were quiet. Most Berliners would be at home enjoying Weinacht, the streets would be busy later: people going to Midnight Mass.
We negotiated the Scholzplatz dash: two traffic lights exactly 220 metres apart. If you completed the dash in 10 seconds at 80 kmh, you beat all the lights along 5 km length of the Heerstrasse. The speed limit was 50. The RMP pulled us over by the BP garage:
-' No low flying here, Corporal,' the Redcap said to Phil.
-' Yeah sorry, mate, just finished work.' He was offhand.
-' I'm going to let you off, mate, I didn't think you RAF types were so keen.
You're heading back to an exercise on Gatow, sonny. Mind how you go.'
He smirked and sent us on our way.
-'Bollocks.' Paddy was really plosive on the B, I wiped my cheek. 'You reckon he was winding us up,or what?'
-'Who fucking knows?' I said. 'Let's just drive by the camp gates, if there's a queue, there's an exercise on. And we'll drive past and have a quiet drink in Kladow.'
-'QDIK. Brilliant!' Paddy banged out the B even harder.
The queue started about 2 km from the main and only access gate. Another car from the shift was in front of us: the Polish section, all of it, fitted into a mini. Any stand-downs and it fitted on a push-bike. I was just glad I hadn't taken the shift bus to work.
'Which pub?' Paddy wanted to know.
'One that's open,' Phil offered. 'It's Christmas Eve, we'll be lucky.'
'What about the Hof?' I suggested.
'Kladower or Gatower?' said Paddy.
'You mong! We're heading towards Kladow aren't we!' I jeered.
We abandoned the car in the Dia supermarket car park. Light seeped out of the Kladower Hof's dingy windows, the dusty net-curtains holding it back as much as the dirty panes. Paddy gave the door a good shove and we spilled into the bar.
The RMP from the garage was sitting on one of the benches. He had his arm round Martina, who lived up the road. She was fat, but people said she was keen. The Redcap nodded and said,
'Get 'em in then.'