Deliberately Evolving
Primary tabs
I have 106 stories published in 0 collections on the site.
My stories have been read 180863 times and 84 of my stories have been cherry picked.
47 of my 873 comments have been voted Great Feedback with a total of 47 votes
My stories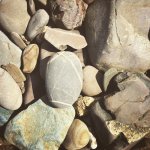 I pick them up often. Flat, smooth and round. Sometimes oval but always even. I like the ones with thin ribbons of colour, streaking wavy lines that...
Log in to post comments
3671 reads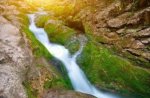 Love is like a babbling brook Or sparkling stream Springing forth from Cracks in mountainsides Though soft and gentle, Flows caressing paths But cuts...
Log in to post comments
2420 reads
Pages