griffonner
Primary tabs
My stories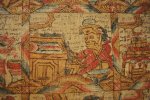 It's measured path meanders through our lives, and in its wake is nothing but destruction … and pain … and all the woes of wise men … all the...
Log in to post comments
52 reads
You can see the goal - Even the pathway to it. What you can't see Are the deviations. They're hidden. You compare what has been: What you were -...
Log in to post comments
54 reads
Image: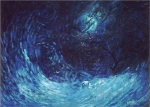 Between the orbs of day and night, Between the sighs and muffled moans, While my fingers caress your hair, And all of life and death is there; While...
Log in to post comments
118 reads