Inspiration point (IP)
I've been reading about pareidolia - the condition where people see faces in everything, from door handles to cushions.  We all do it to some extent.  So this week's Inspiration Point is:  'I thought I saw... '  Doesn't have to be a face, it could be anything.  Looking forward to seeing the results!   
Inspiration point
Log in to post comments
1552 reads
Log in to post comments
3720 reads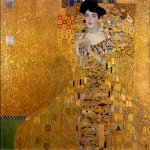 guess... Image is in the public domain... by the person you guessed this was about. About my first ever Ekphrastic, I think.
Log in to post comments
1246 reads
Pages