seannelson
Primary tabs
I have 1260 stories published in 10 collections on the site.
My stories have been read 1022534 times and 108 of my stories have been cherry picked.
5 of my 204 comments have been voted Great Feedback with a total of 5 votes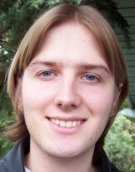 American; 40; divorced with 3 kids; I've lived in Sweden and Thailand; and have devoted 40 years to the literary endeavor. I've been a part of this literary community forever; and won many cherry awards from our eminent editors. Thanks to my fellow literati in this community.
5 of my comments have received 5 Great Feedback votes
1 Vote
an interesting piece here; a well earned Yellow Cherry
Posted on Thu, 06 Jan 2022
Well; This is a decidedly working-class take. I might appreciate a little more balance; But I still appreciate and approve of this literary micro-satire. The intelligence and decency of the taxi cab driver(from London to Louisiana) is greatly...
Read full comment
Posted in Ol' Rickety (Part 1)
1 Vote
Neat poem
Posted on Sat, 24 Jul 2021
a well-earned yellow cherry. I love the optimism and clarity.
Read full comment
1 Vote
Neat poem
Posted on Sun, 25 Jul 2021
I like the exploration of the moon as a regenerative force. I find the moon and the night so, like Louis Armstrong phrases it; It is 'the dark sacred night.'
Read full comment
Posted in Force Of Life