Inspiration point (IP)
Most journeys are still wishful thinking right now - but that doesn't mean we can't do a bit of armchair travelling! So this is your new Inspiration Point: Journey. good luck!
Inspiration point
Log in to post comments
3788 reads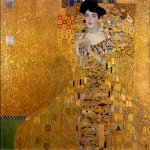 guess... Image is in the public domain... by the person you guessed this was about. About my first ever Ekphrastic, I think.
Log in to post comments
1281 reads
Pages