Turlough's Terrific Travel Tales
I've visited many wonderful countries and had many wonderful adventures. I'd be delighted if the people in those countries remember me with even half as much fondness as I remember them. Here are some of my recollections of those great days ... and nights.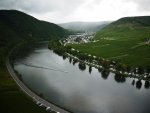 It seemed like night although it was only about three o'clock in the afternoon as I approached the little old twin towns of Bernkastel-Kues which...
Log in to post comments
570 reads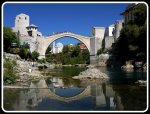 A piece of writing I did a good while back for the travel company, Exodus Travels. Neither the trip nor I were very glossy but they were very happy to include it in their glossy promotional literature. The Green Visions Travel Agency in Sarajevo used it too. And no, there isn't a typo in the title.
Log in to post comments
801 reads
Elisabeth and the Bonbon Girls Alone, I walked along the dusty path that led away from the termite-ravaged back gate of the small French colonial-...
Log in to post comments
1016 reads