The Lured Lamb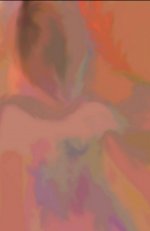 Mon, 23 Jan 2023
             
It was dark as the man behind the wheel tried not to fall asleep,  he hated to travel alone especially when it's this late. He looked at the clock and saw it was almost midnight.That's when he saw the woman in white sitting in the middle of the road crying .The car swerved as as he tried not to hit her who  seems to be unaware of her surroundings .The car screeched off the road and came to an abrupt halt  . He sat motionless as the shock subsided , glad that the woman was safe. His concern now turned towards her. It worried him that she appears to be alone . As he looked back in  her direction , he saw how she walked into the opposite direction still crying .
"Lady ! Wait ...." he called out to her
The woman just kept on walking at a hurried pace , and he knew he had to get through to her . She was distraught though he couldn't understand why she was like that. He knew he couldn't leave her there ,in the middle of nowhere. The man looked around and wondered if it would be wise to follow the woman. That's when he saw her fell and he rushed towards her . She got up and ran her pace was now urgent as she held her arms outrectched whilst weeping, pointing into the darkness .He looked but couldn't make out anything . That's when she looked back at him .
"I'm sorry" she whispered .
A heartwrenching scream filled the air as the woman felled  backwards and he moved forward to stop her from falling.  .A fear  filled  scream  sliced through the air chilling him to the bone . That's when he realized that the scream came from him as he toppled over the cliff . Above him were the woman near the cliff still weeping ,  her hands covered her face . As she floated onto the cliff she was running again,  towards the road  her heartwrenching sobs cut through the stilted air , as he plunged into the dark depths beneath him. That's when it finally hit him she was never real.