Prologue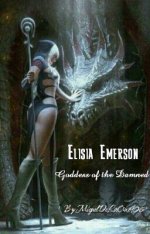 Wed, 27 Jan 2016
There I was, in the
midst of battle when I heard a great wail of a newborn babe. The sound
of the wailing pierced my ears as I plunged my sword in the creature's
neck. Many of my comrades had fallen before this mighty beast, making
it's death bitter sweet. As I stood before the dead creature, I was
wrecked with both guilt and pride. To kill a dragon is the highest of
honors, but my efforts would be for naught had I been alone. My fallen
brothers paved the path to victory, and I shall never forget them.
It was an arduous task
to reach the dragon's nest, traps filled the cave in almost every step.
Our hunter led the expedition inside this cold dark cave, acid and fire
spat from the walls and ceiling. I thanked the Gods for allowing us to
reach our destination unscathed.
Upon reaching the nest,
many of the men ran after the dragon's hoard. My duty lied with rescuing
the crying child, concentrating on the noise, it led me inside the
nest. Covered in some peculiar liquid and egg shells, I came to the
conclusion that the hatchling had fled, leaving its meal behind.
"Oy, what in the nine hells are ya doin'? Help us load the damn cart with gold!"
Revnar was getting
anxious to return to the keep and split the riches. His long read beard
covered in dried blood, armor dented and nicked from repeated strikes
from the dragon.
"Not all of us are motivated by greed, some of us Knights adhere to duty and honor."
He was offended that I
had questioned his honor, which of course there was little to none. The
man only became a Knight, because of his battle prowess in the war. The
king was forced to acknowledge his skill, and bestow a reward equal to
his service. Revnar's actions are repugnant, but his axe is invaluable
on the battlefield.
"Go spew your nonsense elsewhere ya stinkin' boot licker, all that matters in life is gold and women!"
I lifted the babe off
the nest and pressed her close to my person, ignoring the wetness from
the slime. Suddenly, an axe flew past us, missing by an inch.
"Where do ya think yar goin'? ya might have killed the beast, but yar role ain't over yet!"
I threw my knife at him
while I held the child, I don't miss. Of course I'm no murderer and it
was lodged in his armor, between his left arm and chest. His face became
pale, as I walked closer, glaring at him with palpable rage.
"If you bring danger to
this innocent child once more, I will invoke a trial by combat. I killed
a dragon, and I can kill you too."
Revnar scoffed, breaking
eye contact and backing away while pretending to not to be intimidated.
Revnar picked up the weapon and rejoined the two surviving Knights. Our
hunter had no need of gold, his payment was in the form of dragon hide
and venom.
I peered into the little
girl's eyes, green like miniature emeralds glistening from the light of
the men's torches. The little strands of hair were white as snow, her
dainty little nose covered with dirt from the nest. I disengaged my red
cape to wrap the infant for warmth, protecting her from the dry and
frigid winds.
She snuggled inside of
it, cradled in my arms and sucking on her fingers. Her little fingers
were still slimy, but she was content. Attempting to coax them out, I
tickled her until she giggled uncontrollably. I realized that if I was
going to travel with a little one, she was going to need a name.
"I suppose you need a name... How about... Elisia."
Named after my late
wife, may her soul rest in the heavens above. Her illness always
prevented us from bearing children, or adopting a youngling. The baby
fell asleep in my arm, while I walked towards the cold embrace of the
outside. My horse had been tied to a nearby tree in case of a tactical
retreat, his demeanor uneasy with the howling of the wolves.
After mounting him
safely with the babe at hand, I cut the rope with my sword. The men
weren't surprised when I joined them, can't be too careful with a
defenseless child. Elisia showed no discomfort during our travels in the
dirt roads, unlike the rest of the men. The rain befriended this horrid
temperature, creating mudslides left and right.
"It's time to ride or die, men! Quickly before this mountain becomes our graves!"
There was no time to
waste and our horses followed suit, apathetic to the treacherous terrain
down below. Our survival depended on the will of our mounts, their
determination admirably unyielding. However, that was not enough, for
none can stand against nature. My horse had given all it could, but was
swept and I clenched Elisia in fear of losing her.
The next thing that I
could remember is waking up in a nearby village, our lives indebted to
this agricultural town. A child entered into the room, covered in
tattered clothes and dirt, bearing food.
"What is your name, boy?"
The boy laid the food on
the table beside the hay bedding where my person rested. He smiled
weakly and bowed, "William Pattel, my lord."
"Stand up, boy. There are questions that I need answered, and I am no lord."
The boy stood proudly with a piece of my cape, bearing the crest of the Knights Seven.
"Me father says ar' lands are yours to gov... govereign?"
William's expression
became sheepish; his lack of education was indeed evident. If his words
hold true, then I have failed as knight. My land holdings have never
failed to pay their tithes; therefore, I never gave it a second thought
regarding their quality of life.
"Where is the girl? I demand to know if she is safe."
My concern only lied
with Elisia, because the others were tempered men. They survived a
dragon, there was no conceivable way they would be killed this way.
"She be with ar' women, yar armor protected'er. I can take ya to'er if ya please." William replied.
Eagerly, I said "Thank you, we leave at once."
The next few days were
spent on learning about the village within my jurisdiction, and how to
take care of children from the local women. My comrades had been
scarfing down food and drowning themselves in mead, as we were hailed as
heroes, Dragon Slayers. Our departure followed within the week,
gathering resources for our travels and building carriages to carry our
equipment and treasure.
Hours of a lackluster
journey led us to be overjoyed with the sight of the Knight's Keep. A
central command for knights in the kingdom, headed by the Knight of one,
Augustus. My old friend, and companion in the Great War. Upon arrival,
Augustus summoned me to his office, exchanging heated words, but our
history led him to understand my decision to adopt this child.
I raised her in both the
keep and the Estates that I built with my share of the dragon's hoard.
Elisia proved to be somewhat troublesome, but I loved her regardless of
her mischief. She grew up to be just like myself, good natured and
righteous. I could not be more proud, but sadly I fell ill... On the day
of my death, I revealed to her the same story and told her that I would
watch over her even in death.