Cocaine...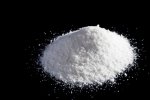 Sat, 24 May 2014
Cocaine,
You may as well take everything you love and cover it in propane,
Set it alight and watch it go up in flames,
Nothing good comes from this drug,
Yeah, a twenty minute buzz,
but at what cost?
Each line costs you a tenner,
money down the drain as one is never enough.
Before you know it you're selling your phone to pay for this white dust,
Or lying to borrow money, that's rather unjust.
I'm not talking from observation,
I'm talking from experience,
One I don't care to admit,
But please just think how much you value your life,
when you are asking for that next gram on tick!