Abraham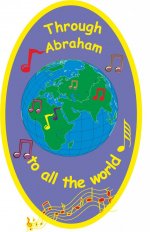 Sun, 05 Nov 2017
[Continuing the hymn-for-Sundays series]
His great and gracious promises
God made to Abram known:
from him a nation would be formed,
their Lord to know and own.
God promised Abram that through him
all nations would be blessed,
and Jesus, Saviour, came to them,
but all in him can trust
Believing God while yet no son,
such faith God loves to see;
and we must trust his promises,
whatever they may be.
And righteousness God gave to him,
for he believed God's Word;
and we'll receive if we believe
on Christ, whose claims we've heard.
God kept his word – the son he gave,
and soon the nation grew.
God blessed them in so many ways:
his laws and love they knew.
Through prophets taught of how he'd come
as Saviour from their sin,
and welcome many from all lands
to know their Lord and King.
(Tune: CM Jackson by T Jackson)