'Let my people go!'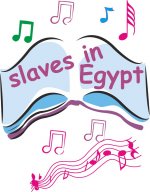 Sun, 24 Mar 2019
[Continuing the hymn-for-Sundays series]
Living well in Egypt's land;
growing soon a mighty band;
Egypt's king began to fear,
chose to make their life severe.
Pray, pray, pray always for God cares.
Sing his praises, for he hears.
God, the Lord, his people knows,
now will save from Pharoah's blows.
He sends Moses to request
that his people be released.
Many plagues God sent to show
Pharoah had to let them go,
from their bondage in that land:
saved by God's almighty hand.
But his people grieved him much,
for their murmuring was such.
Many did not enter in
offered promise of the King.
(tune: 77.77 + refrain 'Infant Praise')