Supernatural Source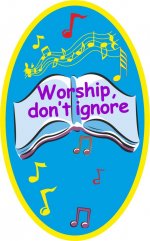 Sun, 27 Aug 2017
[Continuing the hymn-for-Sundays series]
Focus of the universe – is
he the focus of our thought?
who existed long before it,
long before our lives so short.
Does it all revolve around me?
Have I awe of power so great?
ruling and sustaining, curbing
some of evil's works of hate?
Foolishness proclaims its 'vision' –
says, 'I like to think of God,
in this way today' – how pointless
–  true description's in his Word.
Futile to create imagined
God, to make him my design,
he is not a jolly Santa
– supernatural Source sublime.
Awesome, just and righteous, loving,
fixing how to rescue those
wanting freedom from corruption,
give new life that from him flows.
Dare I push him from my thinking?
and assume he isn't there,
that he cannot see me, help me,
and my guilt and burdens bear?
Tune: 87 87  eg Hail thou Once Despised Jesus
"Come, all you who are thirsty" …" turn to the LORD, and he will have mercy on him …" (Isaiah 55:1,7)