Omar's selections for the last day of Royal Ascot & a small trauma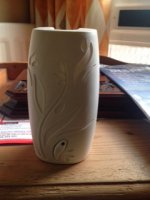 Fri, 17 Jun 2016
Saturday, the 18th June, is the last day of the 2016 Royal Ascot meeting and believe me, it cannot end soon enough for my liking.  I gave up backing anything after day two when both of my selections were so far down the field the racecourse paid them for cleaning up litter.
However, since then I have now lifted myself out of the gutter of abject depression and dismal turf Armageddon.  Oscar Wilde did write 'We are all in the gutter, but some of us are looking at the stars'.  I most certainly did not hold any romantic notions about my recent failings and nor do I feel proud of them.
Apart from equine failures I have also suffered the most traumatic experience which I hasten to add is ongoing.
The Servants have bought a plastic object that they have placed in the hall of Omar Towers.  When I first walked past 'thing' a small light flashed and my first thought was that it must be something to do with the digital age.  Then, it let out a 'hissssst' sound followed by shooting out a small spray of fine liquid.  Whatever it is does not recognise me and no matter how far away I pass the 'thing' it still does this small distressing performance.  The funny event was when Chav was standing next to it trying to face me down across the hall.  She turned her bottom towards it to face me, set the 'hissssst' off and then got hit by the fine spray.  Whatever it is I have included a photograph of it in the header.  It made her jump and scamper away.  It was so funny and as a result I did have to rush to the outside facilities.
I digressed and must return to racing.
The first race I have analysed, not by the seemingly random 'litter tray' method but by scientific methodology is the 1540, Hardwicke Stakes with ten runners chasing a first prize worth £127,598 over a distance of 1 mile and 4 furlongs.
My choice in this race is Exosphere trained by Sir Michael Stoute and ridden by Ryan Moore.  Exosphere has raced seven times in his career and won four.  He won his last race over this distance in May in the same conditions as for Saturday which are good to soft and soft in places.  One Dreamie to win and I have taken the odds of 5/2.
The second race is The Wokingham Stakes run at 1700 over a distance of 6 furlongs with 28 runners chasing a first prize of £108,938.  As this is a big handicap field most turf accountants are paying out on the first five places at 25% so I will make two selections.
My first choice is 'Brando'.  He has won at both 5 furlongs and 6 furlongs in similar going and has had favourable comments from the experts in the know.  I will be staking one Dreamie to win.  I have to be honest, Brando was not chosen scientifically. Lady Servant just happened to be passing the computer, saw the race card and went 'Brando!'.
My second choice is entirely mine and has been selected after due consideration.  It is 'Toofi'.  He has achieved some good form last season in similar handicap races with big fields so the hurly burly of a 28 horse cavalry charge will not deter his efforts.  He made an eye catching return to racing at York in May following a 236 day layoff from racing and a change of yards so starts tomorrow fresh.
Alright, Toofi was not chosen scientifically either.  Man Servant was helping me with the diary and wanted to publish his little quip that with a name like that he must be owned by a dentist. I am so sorry but you must understand that if I do not amuse Man Servant my diaries will stop.  Toofi is 14/1 and I have taken these odds with one Dreamie each way.
Damn! That blasted 'thing' has got me again.  Good luck everyone.